Welcome To Elder Class
2015/16
Our topic this Summer is 'Into the Garden'. We have been looking at mini-beasts and plants in different habitats.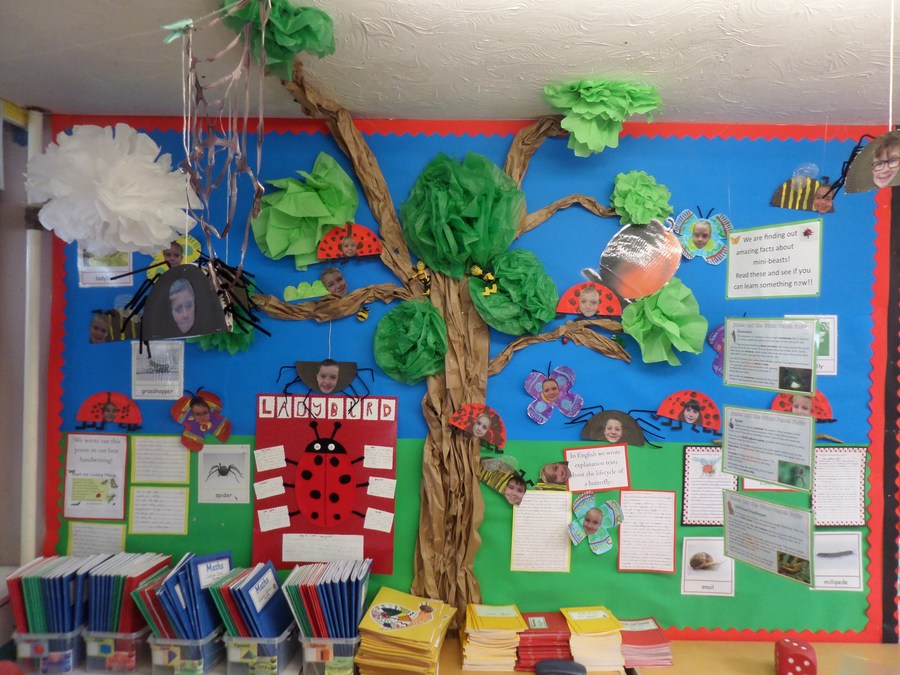 We had to create a topic for our homework all about a minibeast or the garden. Look what we have brought in so far!
We went on a trip to Fingringhoe Wick Nature Reserve. It was an amazing day. We looked at plants and minibeasts in 3 different habitats...the pond, the meadow and the forest. Our group leader Toni showed us around and she was full of interesting knowledge. We learnt a lot.
In our Forest Schools sessions we have made butterfly feeders and looked for minibeasts which we have identified with a key.
Our Spring term topic is.......SPACE!!!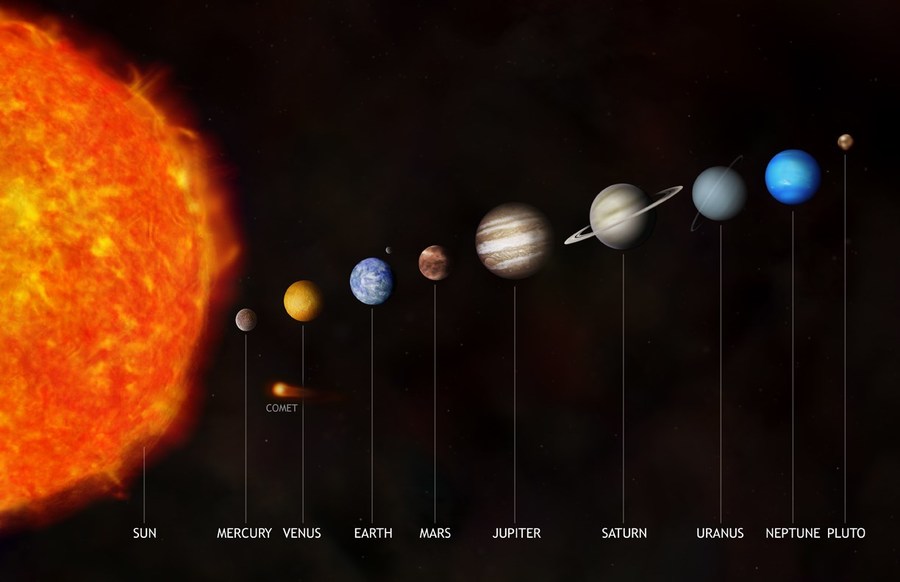 On the last day of term the whole school went to see the pantomime 'Aladdin'. We all had a great time....the adults included!!!
This term our topic is called 'Go, Go, Go'!!! It was chosen by the children as they wanted to find out about transport and countries.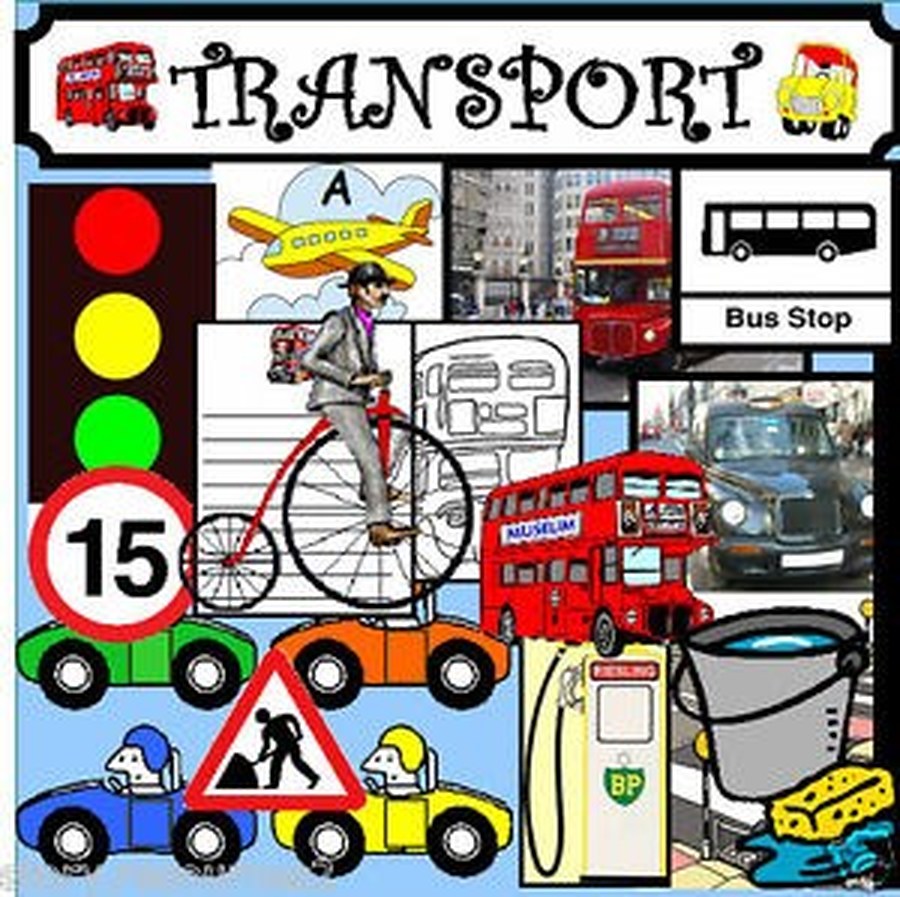 In ICT we made Powerpoints about some modes of transport! We researched different types so we could include information about them in our slideshow.
We went on a trip to the Transport Museum. It was an amazing day and we learnt lots about different types of transport. The people there who showed us around were so helpful. They volunteer their time and we wrote letters to thank them when we returned to school.
In art we looked at pictures of boats. We then created our own! They look FANTASIC on a display outside our classroom!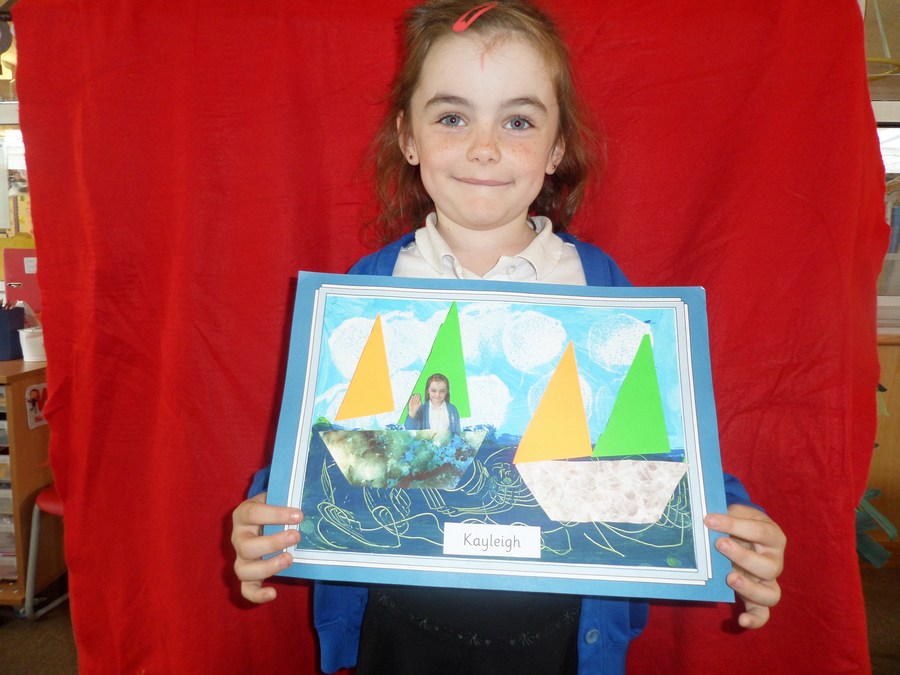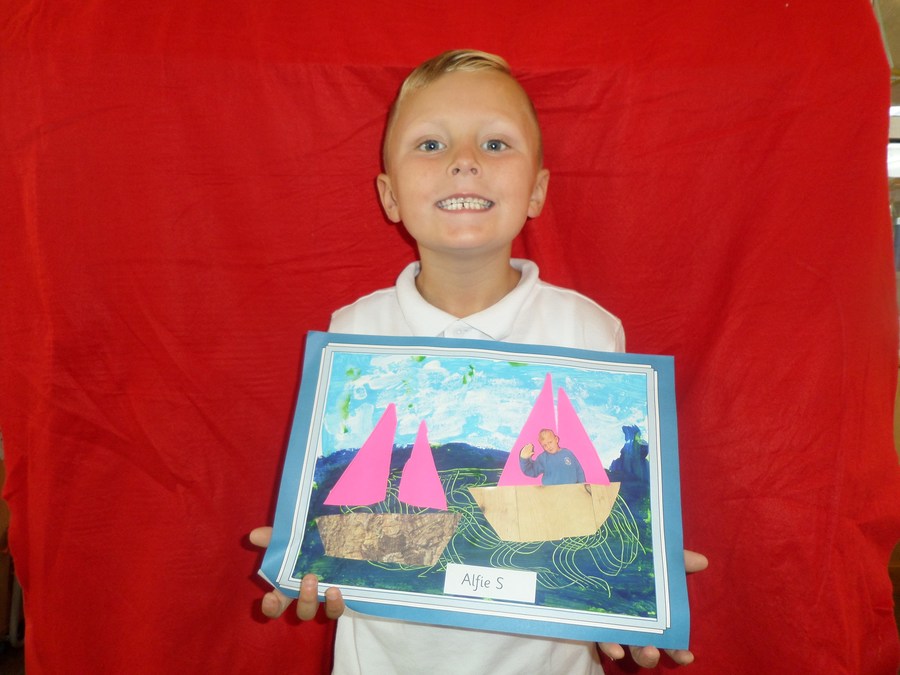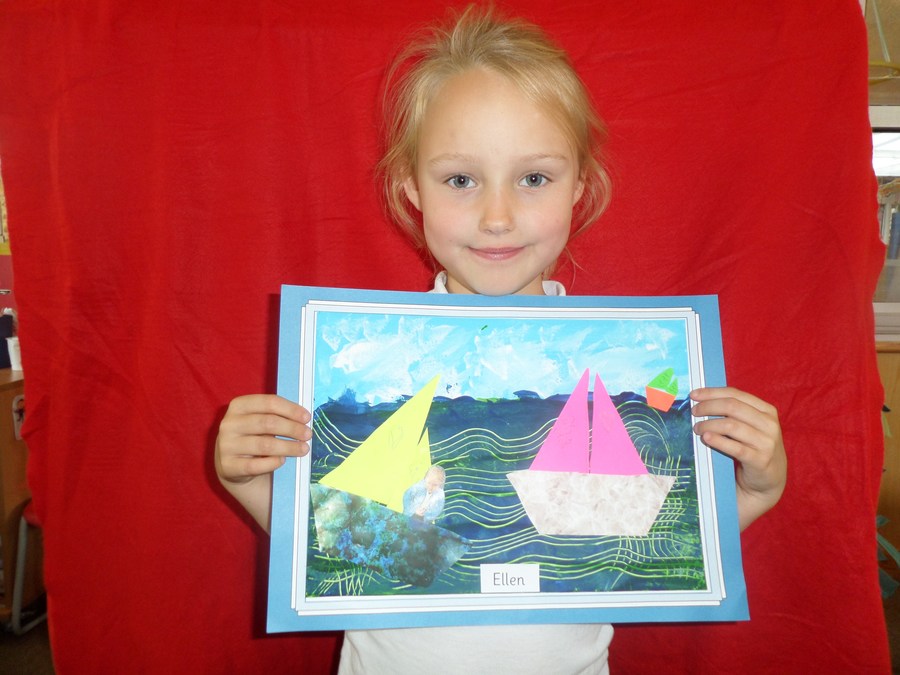 In DT we designed and made Hot Air Balloons. It was a LOT of hard work but the end results were fantastic!
In Science we learnt about Movement. We went out into the forest to investigate 'pushes' and 'pulls' as well as learning all about friction. We rolled acorns and conkers down ramps at different heights. We also pushed and pulled the rope swing to make each other move higher or faster.
This term we are looking at stories by the author Julia Donaldson. She has written over 100 amazing books!! We are looking really closely at the book 'Room on the Broom' and are writing our own versions of them!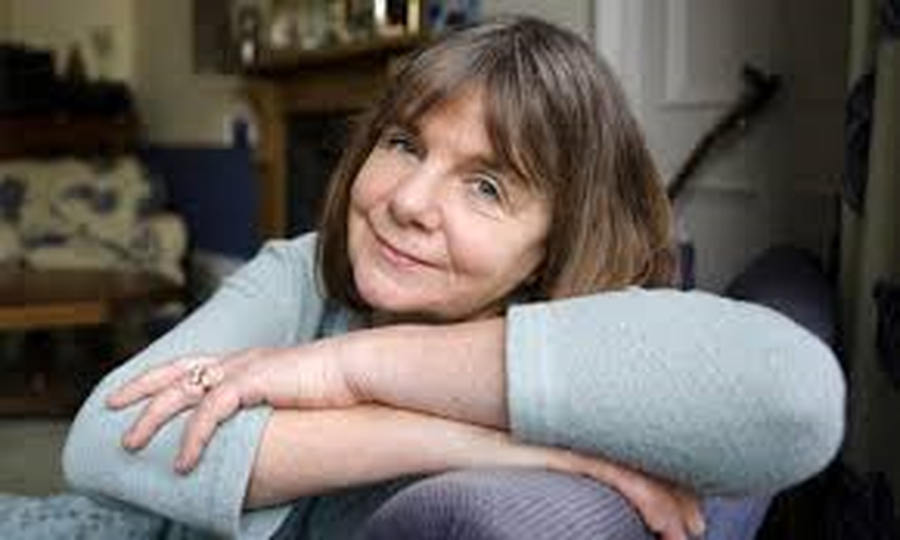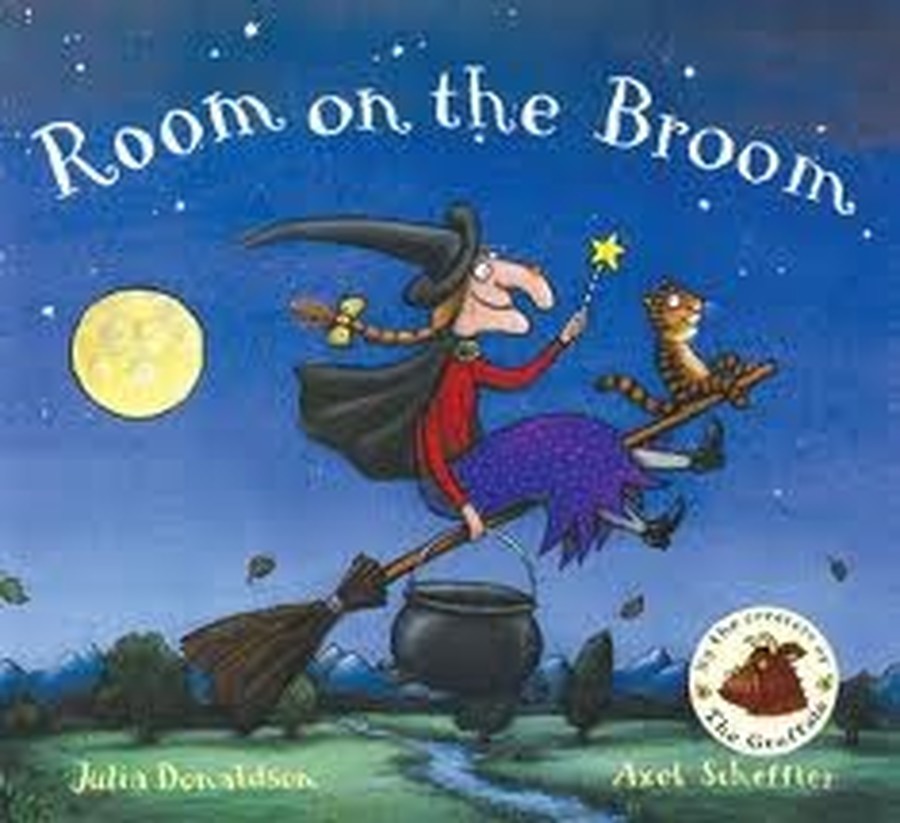 We have learnt a fun song about the story....ask your child to sing it to you!!!
Last week we learnt all about Rosh Hashanah the Jewish New Year! At this time they wish for a 'sweet new year' and they eat apples dipped in honey....so we did the same!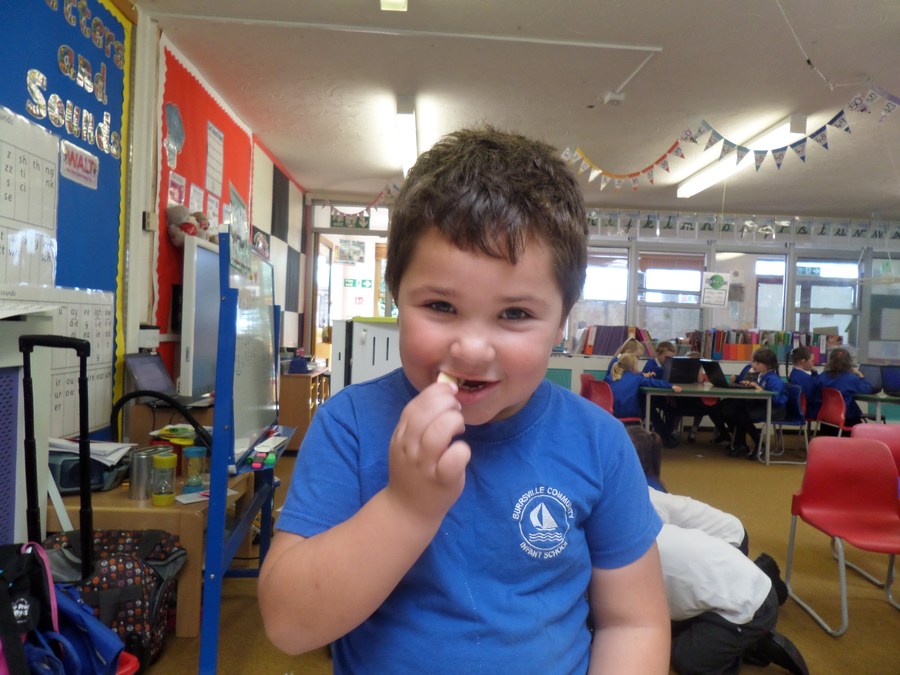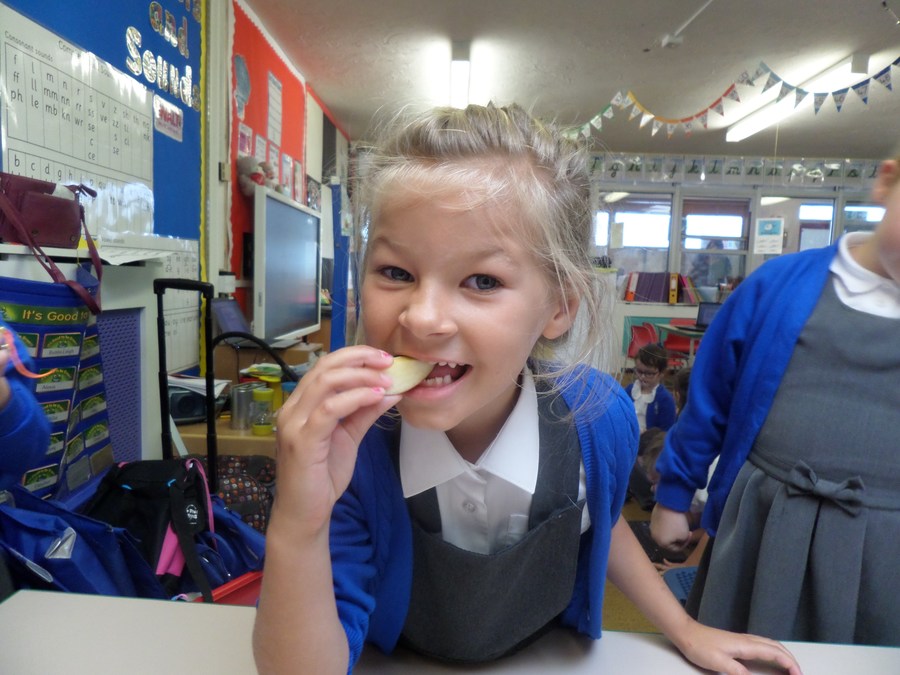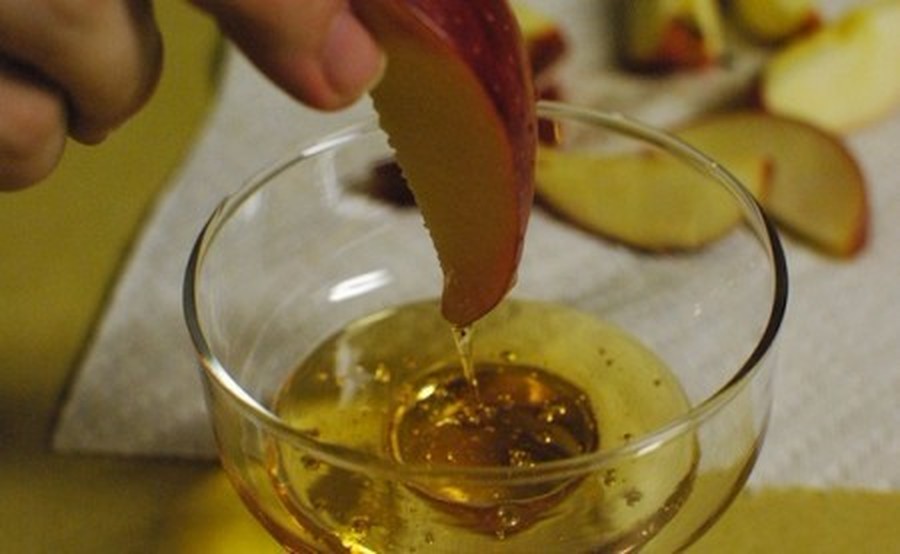 We also made promises for the New Year ahead of us in Year 2. Here are some of them!!
I promise not to get a red card! Alfie S
I promise to stop biting my nails! Riley
To continue our work on 'Judaism' we went out into the forest to build a Sukkah. This is a hut that Jews make at Sukkot. They eat in it and even sleep in it sometimes. It must have a roof that you can see the stars in the sky through!! It should look something like this:
We made our own Sukkah in the forest. It was great fun. We made sure we could see the sky through the roof!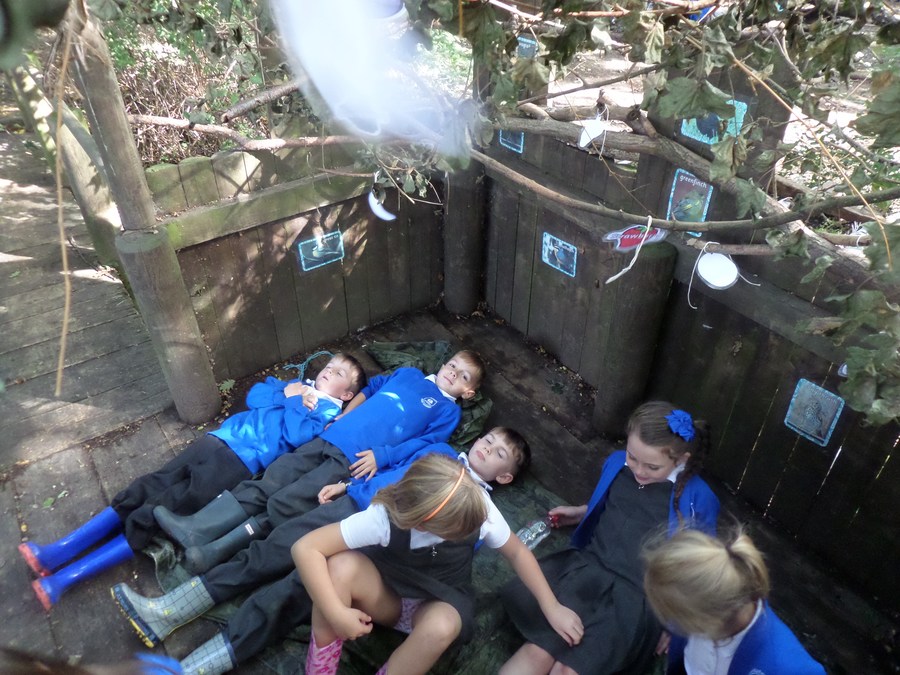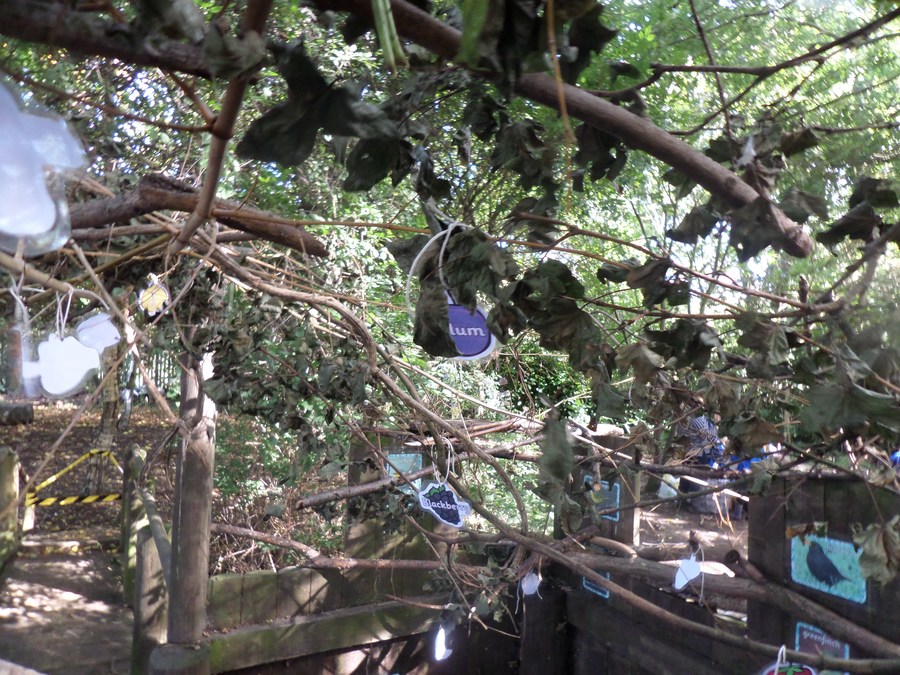 Our PE is on a Tuesday!!
Please check and name all kit and plimsolls!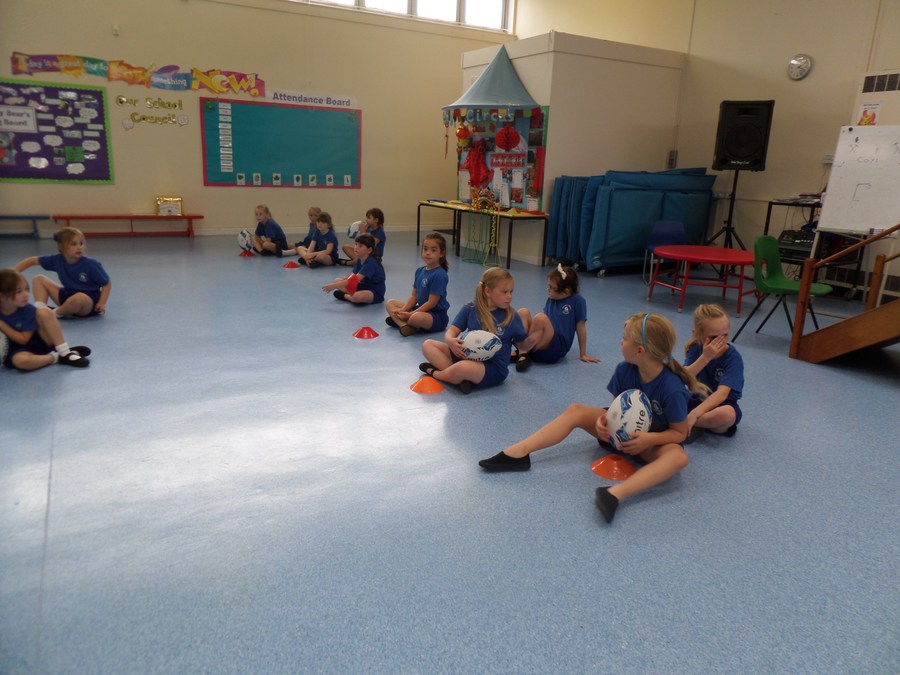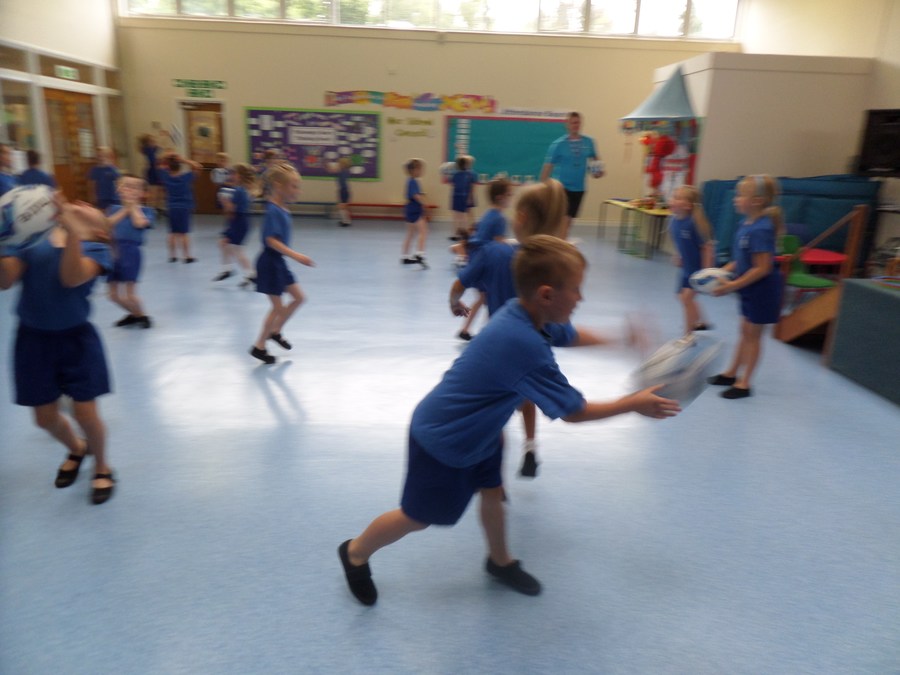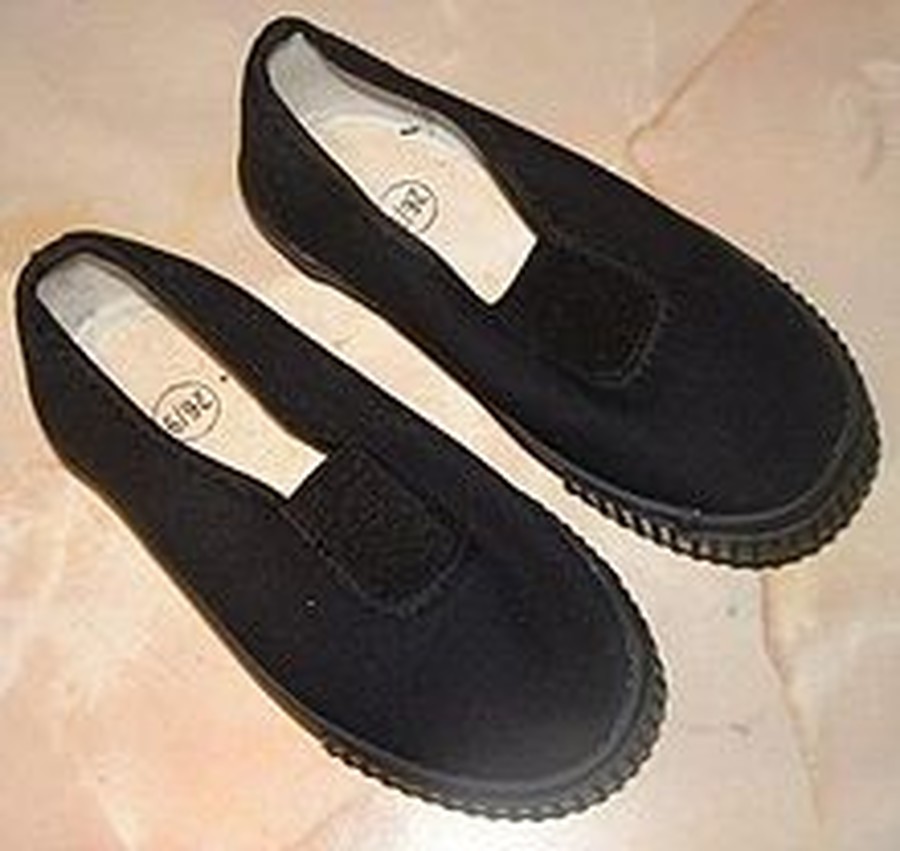 In maths we have been learning about place value! We go outside to learn as much as we can too!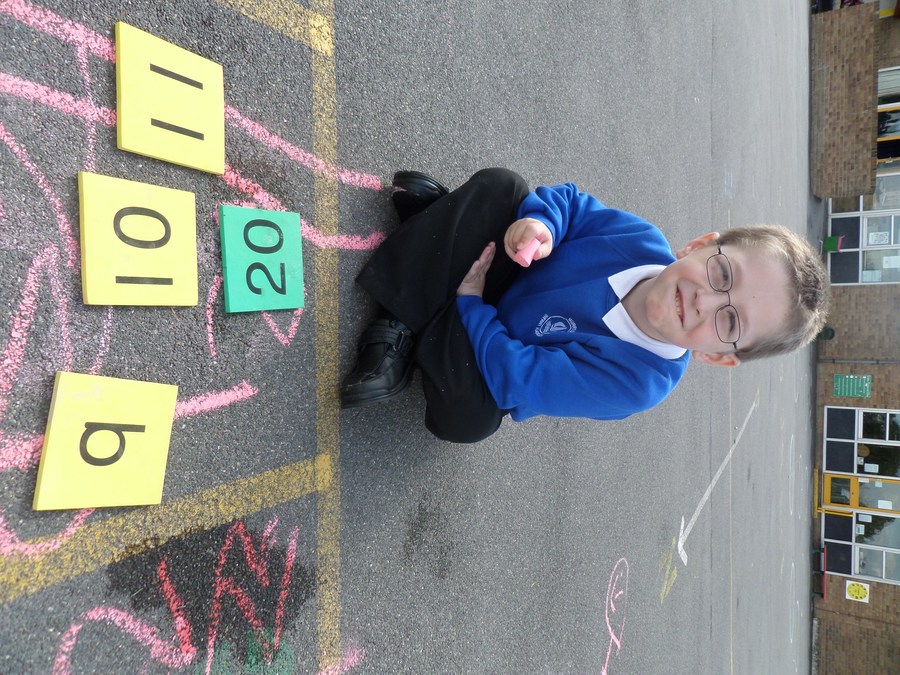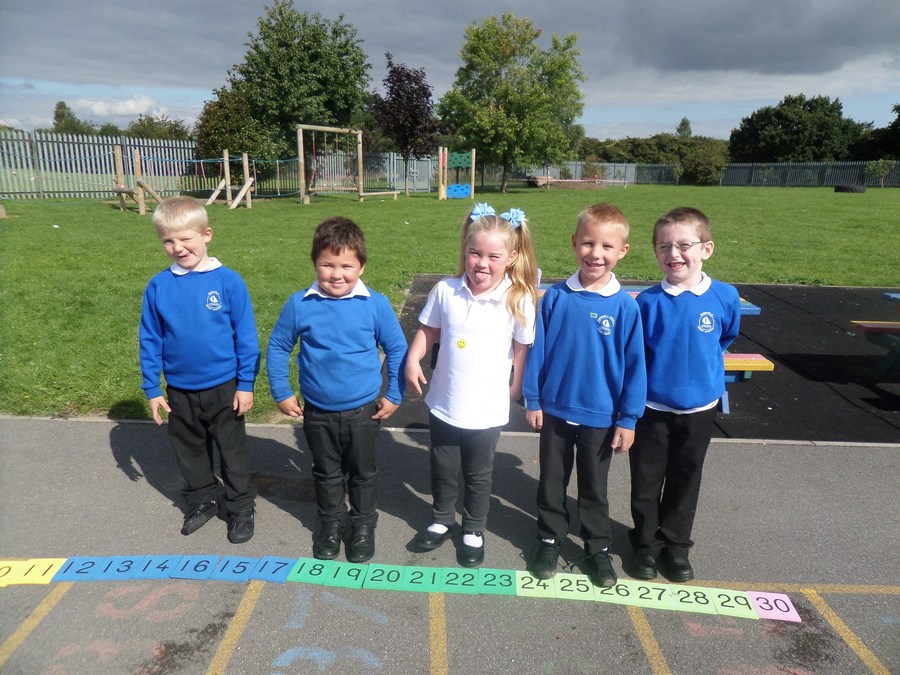 We wrote a set of instructions for the witch from 'Room on the Broom' to tell her how to make a spooky jelly!!! We wrote them and then followed them to have a go at making them ourselves! The best part was eating them at the end! YUM YUM!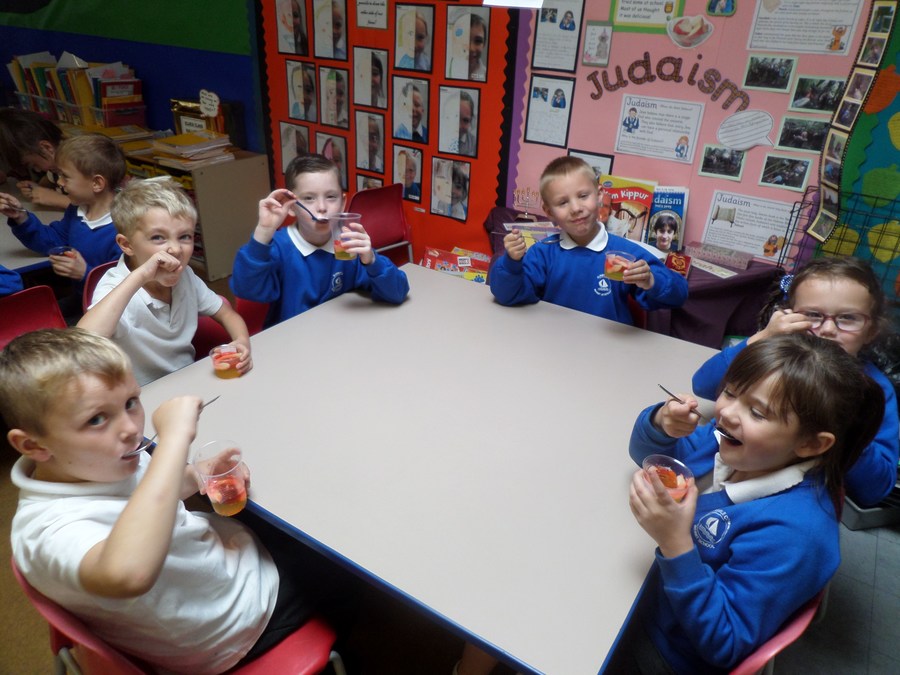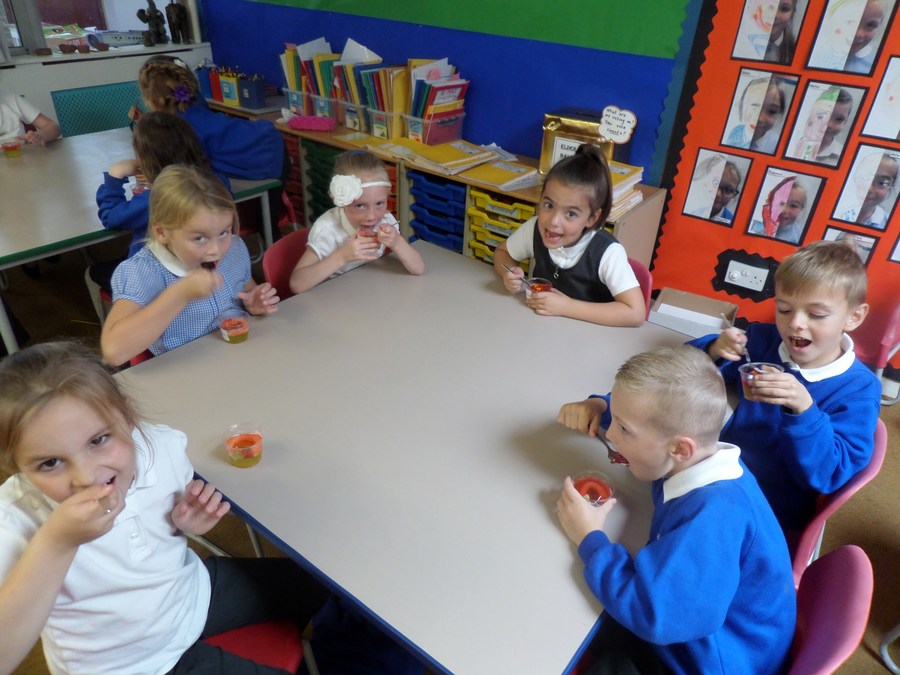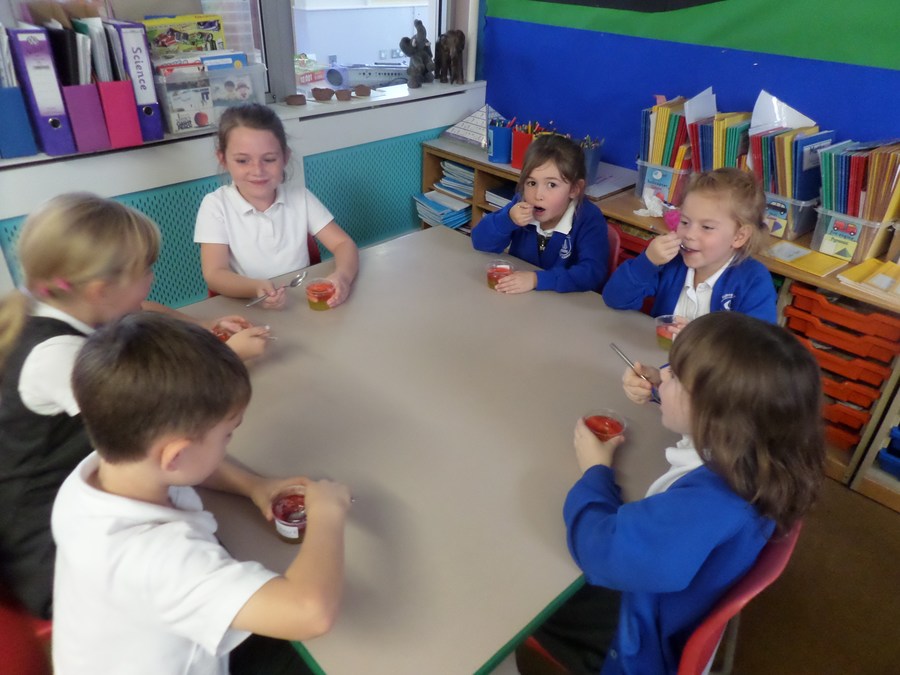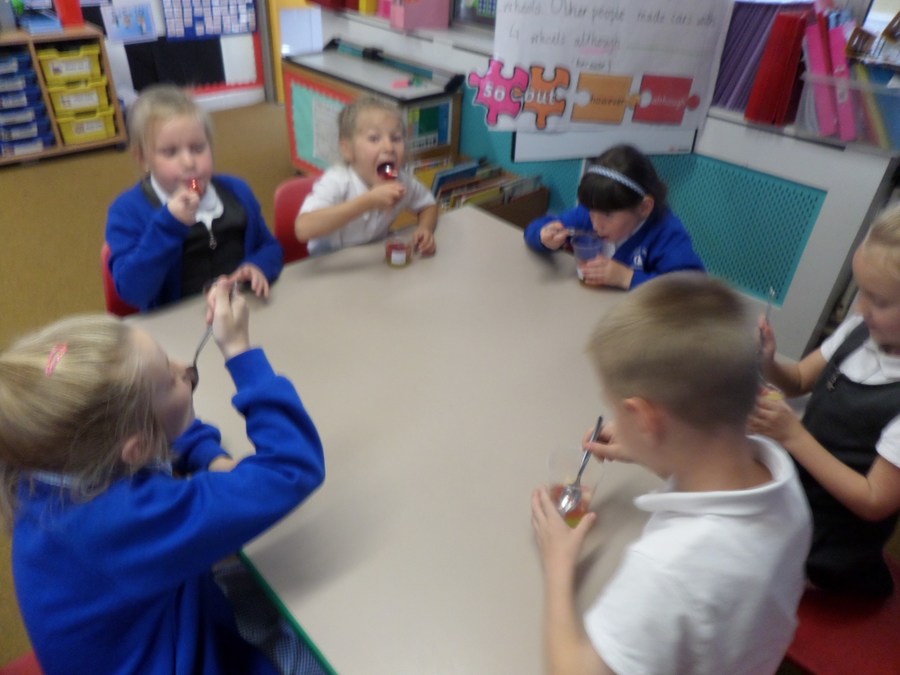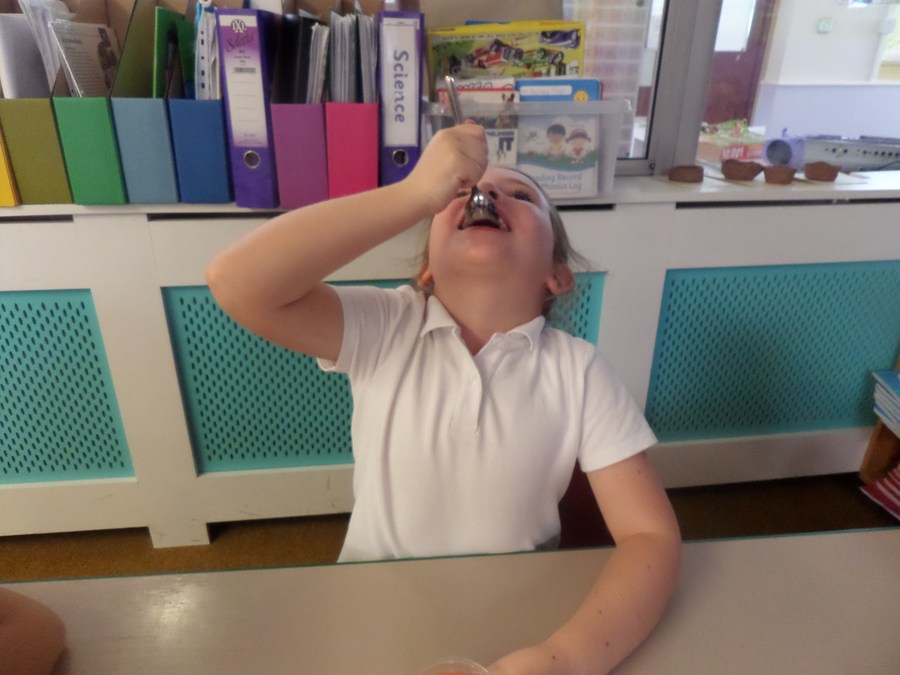 Mr Massey came in and taught us all about skipping! It was a great day and we all got to share what we had learnt in a whole school assembly at the end of the day! Even the grown ups had a go at skipping!