Welcome to Maple Class.
This is our class page where you can find out lots about what we have been learning.
We started the new term with our trip to Jimmy's Farm, where we learnt about different types of pig and how they live on the farm. We fed the lambs, sheep, alpacas and goats. Peter, took us around the gardens where we learnt about how they grow different types of vegetables. We touched and smelt lots of different herbs too. Most of us enjoyed petting the guinea pigs. This was a great way of starting our learning about animals and their babies. Take a look at our slideshow of photographs below.
We have had a very busy term! Our topic this term was minibeasts. We began by learning about different types of minibeasts.
In our forest school sessions we went on bug hunts and recorded what we had found out on our sheets.
At our Family Friday event we all enjoyed showing our families what we have learning. We shared some of our books, and made bird feeders for the birds that live in our outdoor learning area.
As part of Science week, we all dressed up as aliens! We enjoyed a visit from the planetarium and learnt lots about space, stars, shapes and patterns. Also during Science week we had visits from an education group and local secondary school teachers who showed us cool experiments and got us interested and involved with learning about science.
Everyday we take part in Boogie Beebies to warm us up and get our bodies ready for learning. Watch us wiggling below.
Since half term we have been basing our learning around the Gingerbread Man. We followed a recipe and used our maths skills to help us bake gingerbread men. Adding icing and buttons was tricky but it helped us to practise our fine motor skills.
The next morning we had a shock! We found that one of our gingerbread men had run away! We have made Wanted posters and put them around the school in case anyone spots him. We also hunted for him around the school. He left us some clues, we found some crumbs, flour, sugar and ginger!
On our gingerbread man hunt the children found useful clues and had some brilliant ideas for where he might be hiding.
"I didn't see him on the way to school." Alfie D
"Wow crumbs! He dropped them 'cos he was running super fast I think! Do you know what he said? You can' catch me I'm the gingerbread man!" Albey
"Sugar he come through here." Annabel
"Have you seen the gingerbread man?" Lucy asks Mrs Wicks.
"Ssshhhh, I can hear him, listen. He's saying run, run as fast as you can. Cheeky!" Jack S
In our first few weeks of school we have already made lots of new friends.
We have been investigating and exploring our new classroom and have especially enjoyed learning in the outdoor classroom and forest.
We have been doing lots of number work and have been ordering, counting and recognising numbers.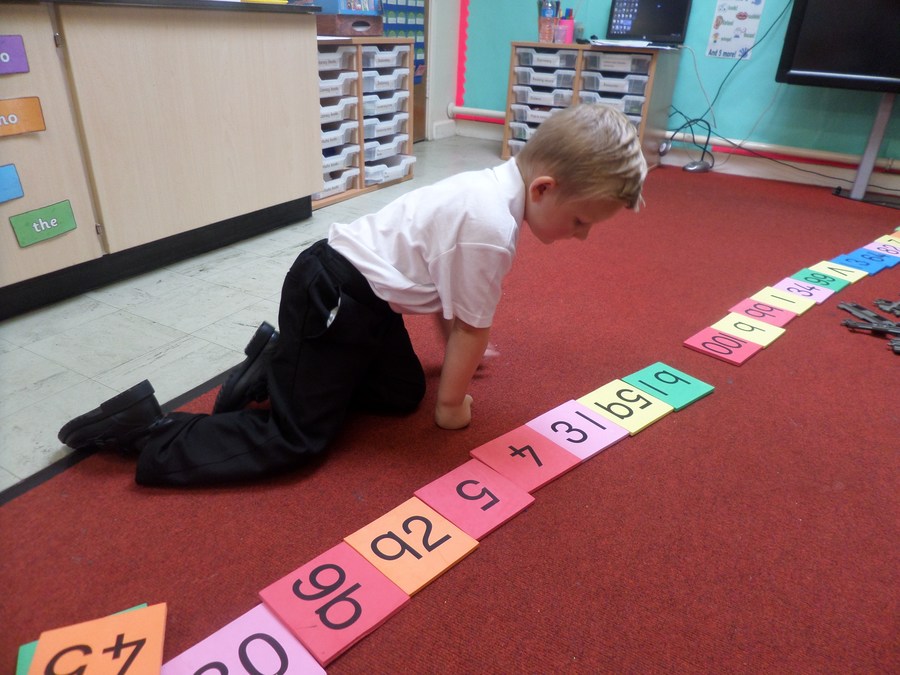 Harry enjoyed creating his own number line using the number tiles. He was able to recognise all the numbers to 10. When he picked up the number 100 he had a big smile on his face and said "I know it's 100!".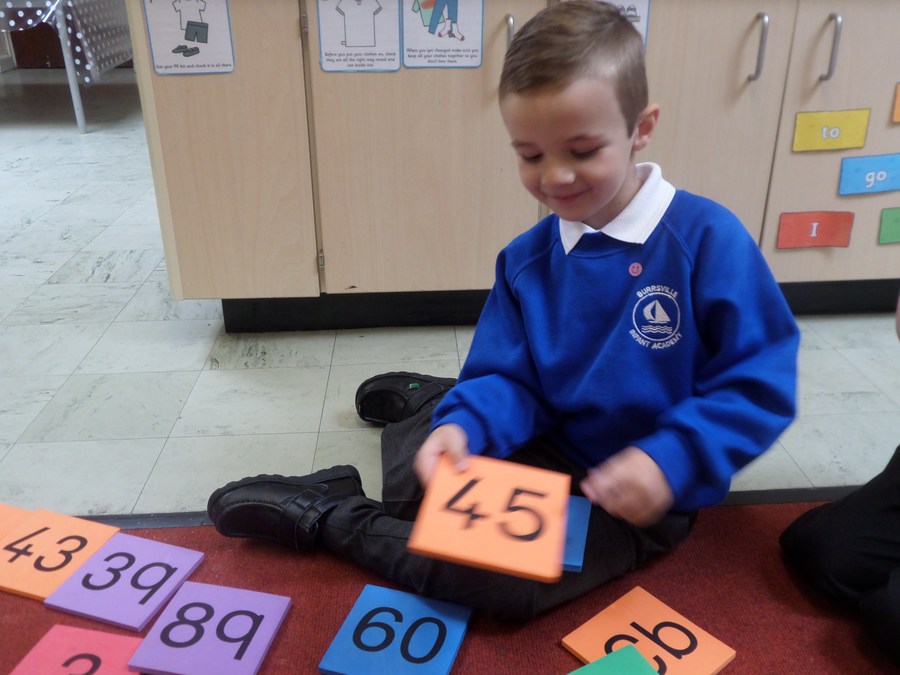 Alfie was keen to show the other children which numbers he knew. He asked other children to say numbers and count how long it took him to find them. "Go on ask me another one, like 3, 7, 12!" he laughs.
In the baby clinic role play we have enjoyed washing the babies, checking their weight and height and taking care of them.
Maisey brings her doll to the clinic and says "I can only come on Monday, Tuesday, Wednesdays ok". Poppy uses the camera to take a photo of the baby. "Can I take that home to show her Daddy?" Maisey asks. Maisie C takes notes on her clipboard as they talk.
We have been doing lots of mark making. We have used coloured sand, paint, whiteboards and pens, chalk, felt-tips, pencils, foam and water. We all practised finding our names from the magic cauldron and then we had a go at writing our names in our own choice of material.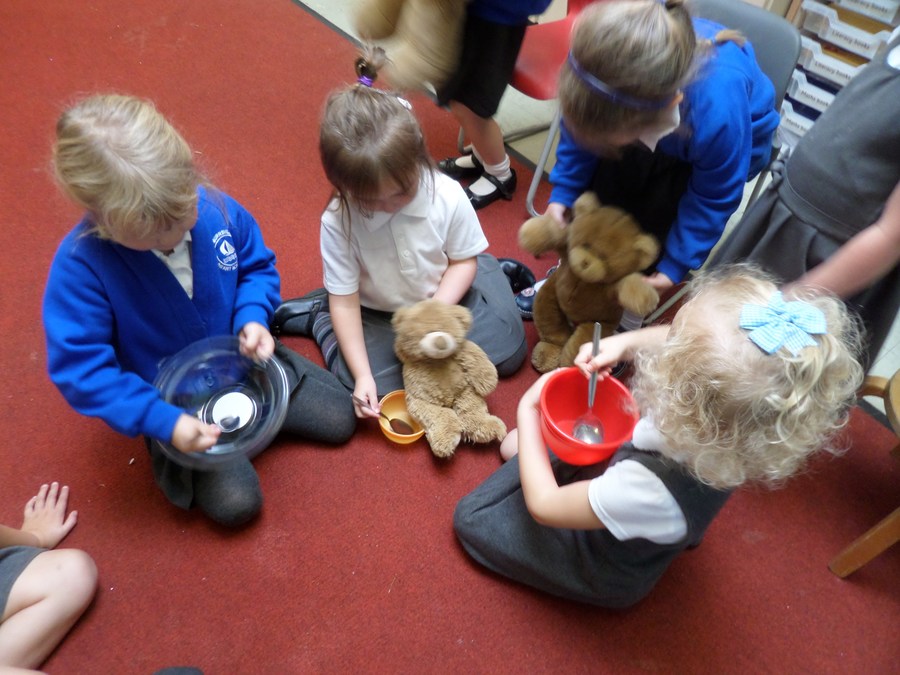 Some of the children found the resources for Goldilocks and began to retell the story in their own words.
"This is too hot" said Amelia.
"Mine's too cold and cold" said Lucy.
"And baby bear's is just right" Ella laughs.