Welcome to Willow Class!
Our Class Councillors are...
Taylor and Tiffany.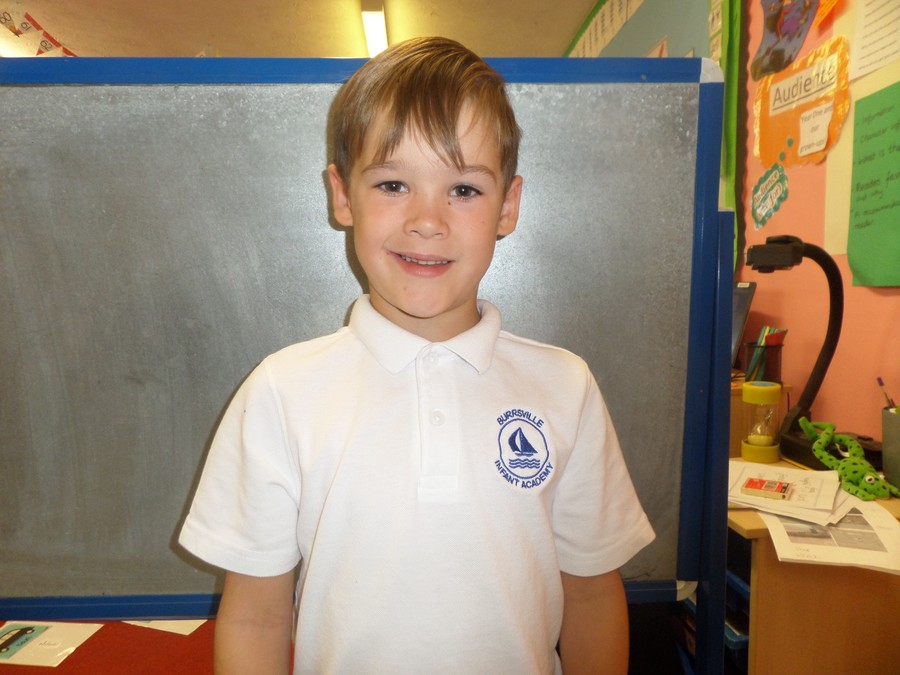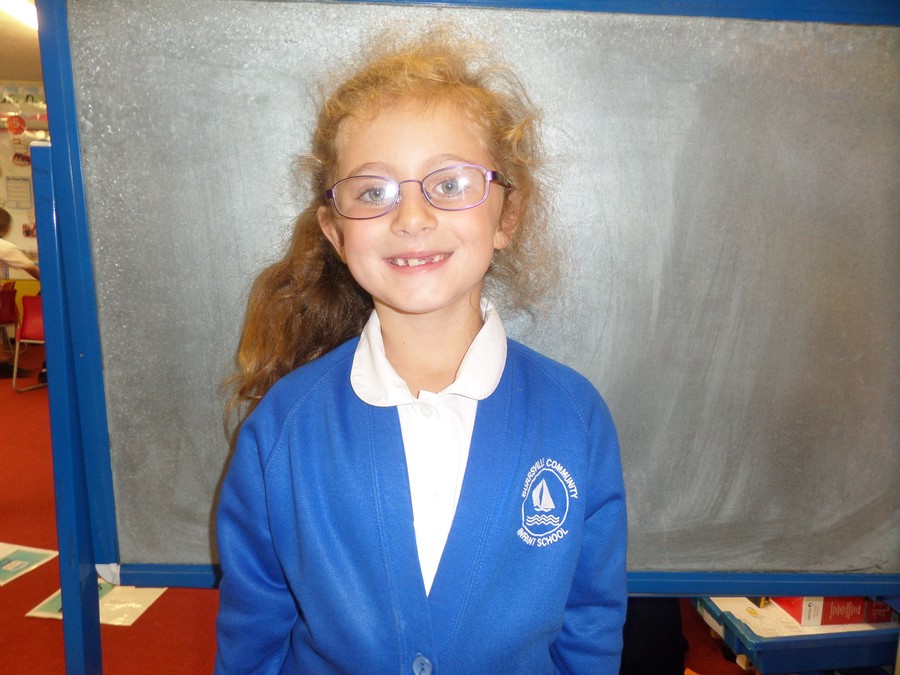 This term the children have chosen 'Minibeast Mania' as their topic!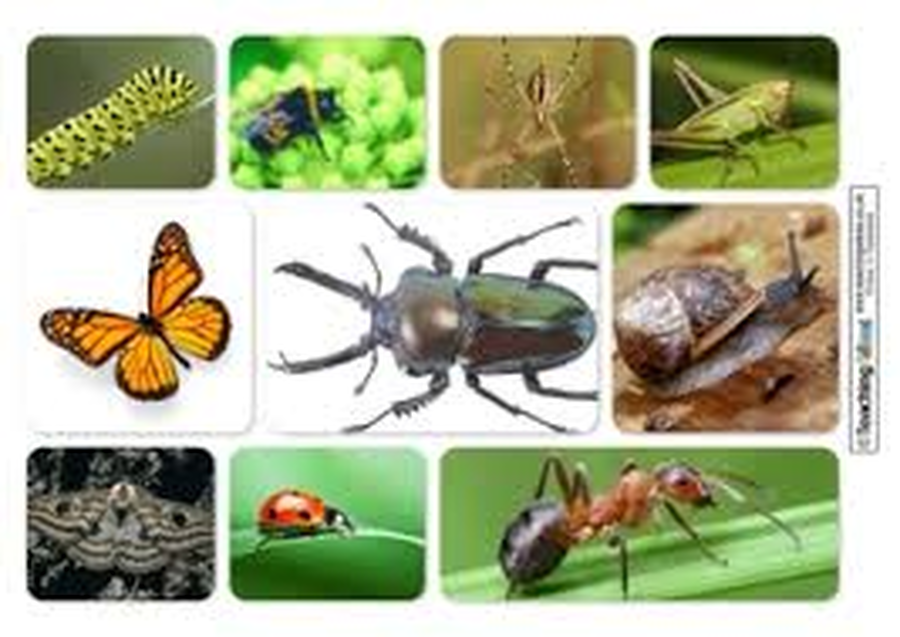 We visited Fingringhoe Wick Nature Reserve and looked at a range of different habitats to find a variety of minibeasts!
We loved meadow dipping and pond dipping the most! We all caught some amazing minibeasts (some of us even caught some fish!)
For the Spring term the children chose Space as their topic!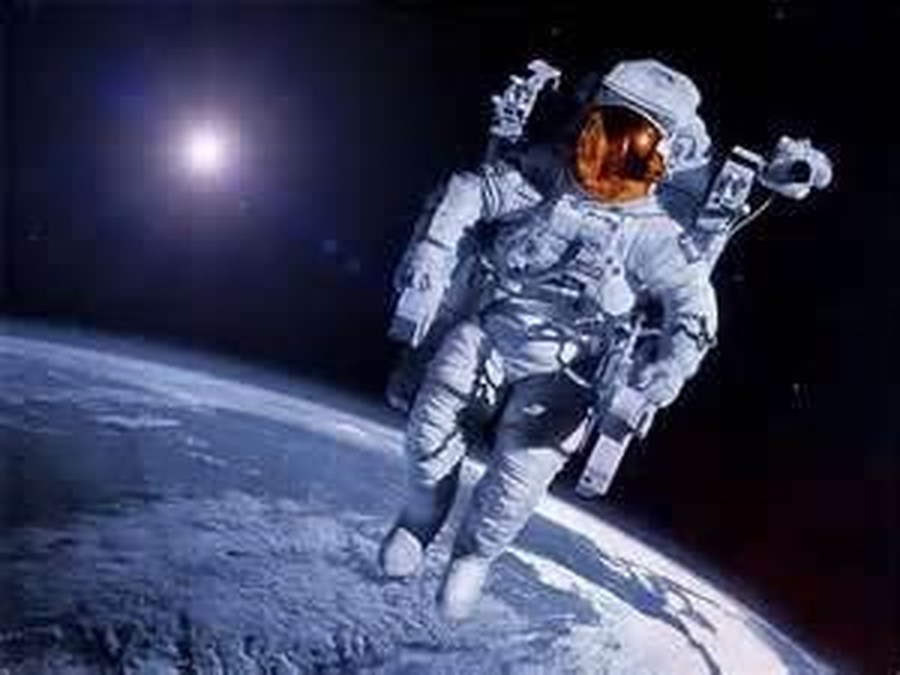 We designed and planned then made our own moon buggies in D and T, making sure we had a chassis, two axles and four wheels on each one.
We have had lots of different events to celebrate this term.
The lady from Tesco's Farm to Fork scheme came in to share some Greek food with us. We also spent the day learning about Greece and Greek traditions, even learning how to Greek dance!
Mother's Day Lunch
A special time with some of the special ladies in our lives!
World Book Day
We all dressed as our favourite book characters and shared books, wrote book reviews and had a special talk by a local lifeboat man!
Bad Hair Day to raise money for Great Ormond Street (although Mrs Harper's hair didn't look bad!)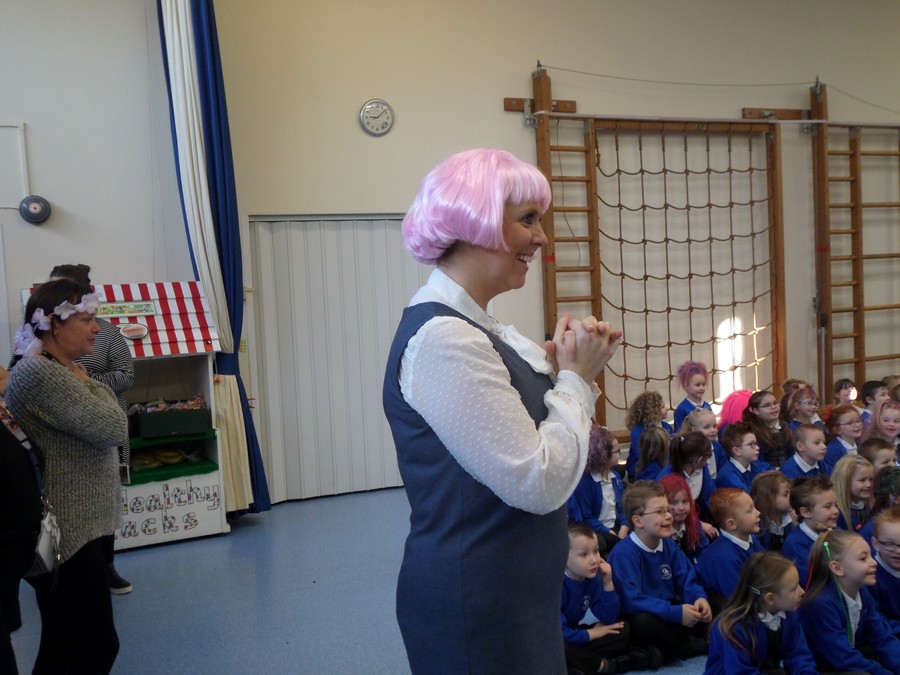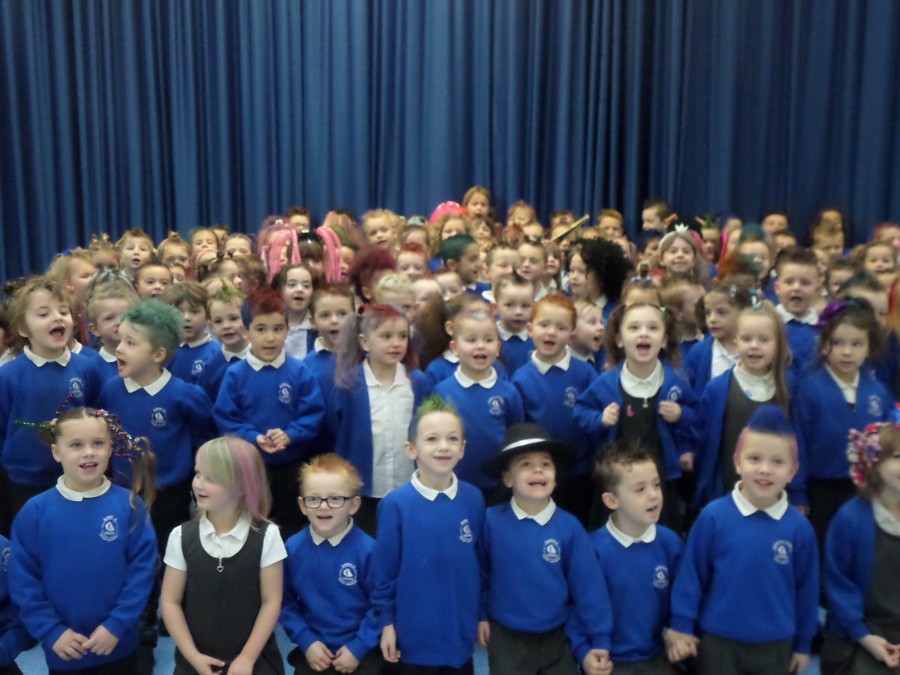 We celebrated Chinese New Year by listening to and retelling the story of how the animals were chosen for the calendar. We tasted different food from China, looked at some traditions around Chinese New Year and made our own Chinese dragons.
Shrove Tuesday is always one of our favourite days to learn about and celebrate!
The winners of the Transport Project are...
Oscar, Alyssa and Roxanna!
All the projects were fantastic, well done Willow Class!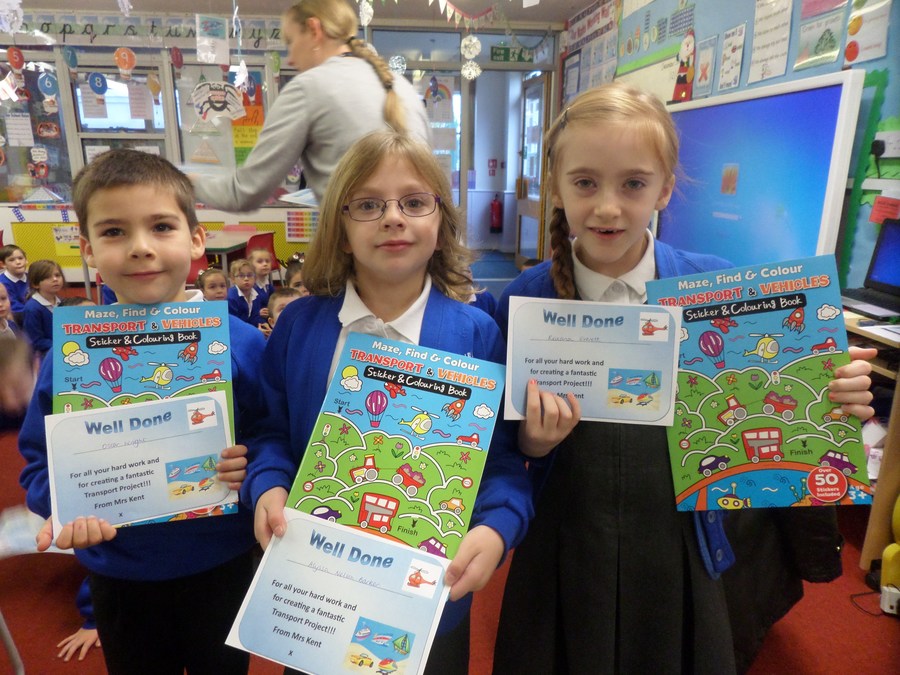 On the last day of term the whole school visited the pantomime 'Aladdin'.
As part of our 'Try 5' promises Mrs Kent took some Year 2's to sing to the elderly residents of Read House, everybody really enjoyed it and we have been asked back next year!
In Willow Class we are democratic and listen to everyone's voice before we vote on things. We held a special vote when deciding the name of our class Christmas Elf. As a class we voted on 'Hidey' because he hides!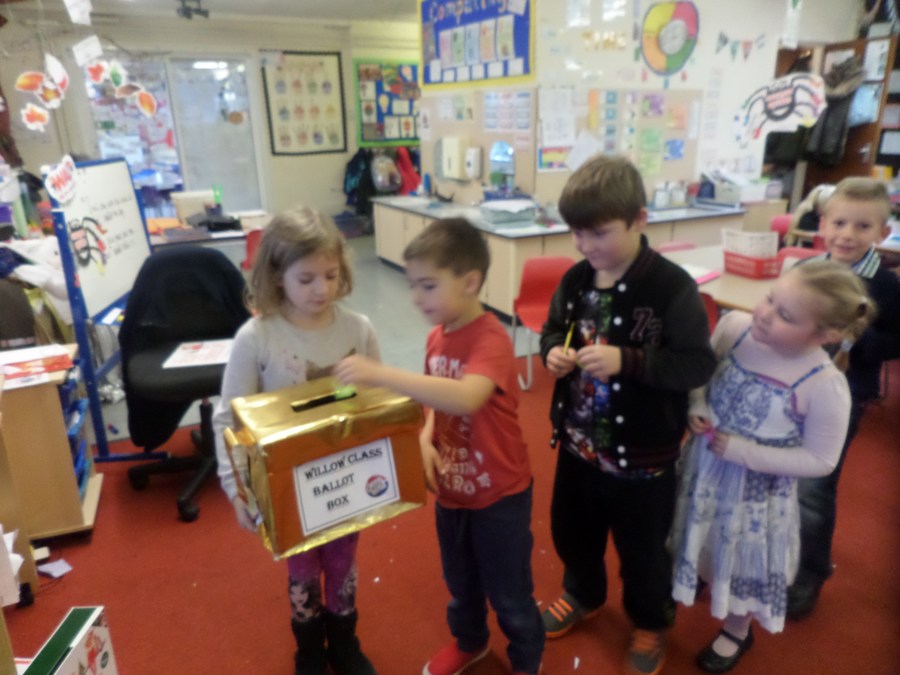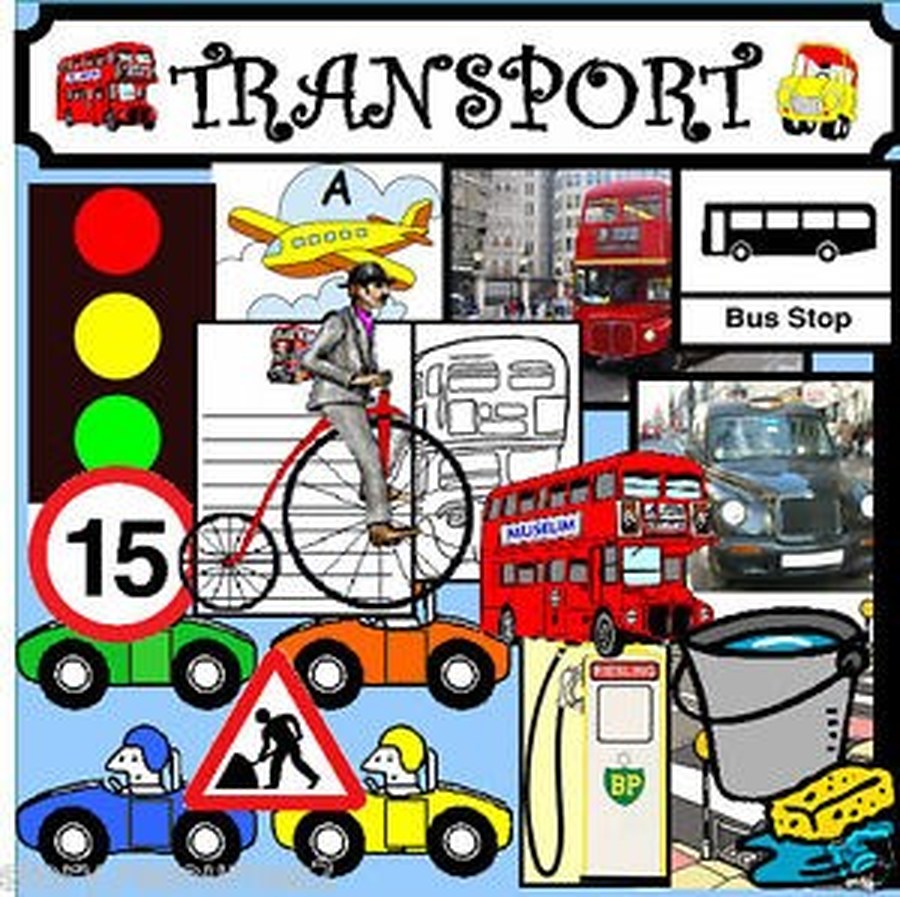 We've had a really exciting, busy half term!
Here's some photos from our trip to the
Ipswich Transport Museum.
We have been learning to write letters in English and have written a letter to;
- enter a competition for our dream jobs,
- say thank you to Sue at the Transport Museum,
- Her Majesty, The Queen and
- to Father Christmas!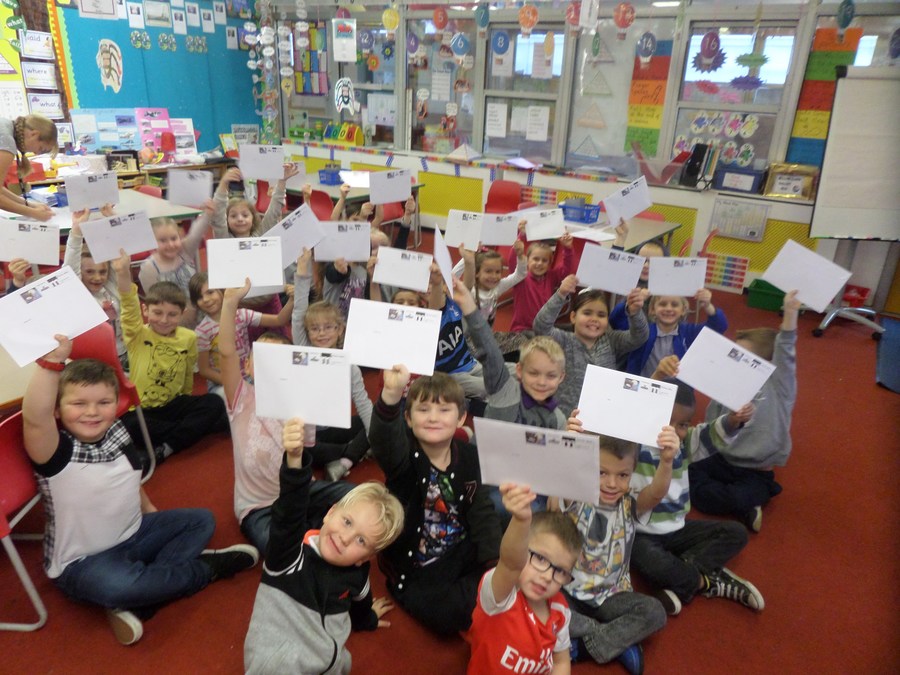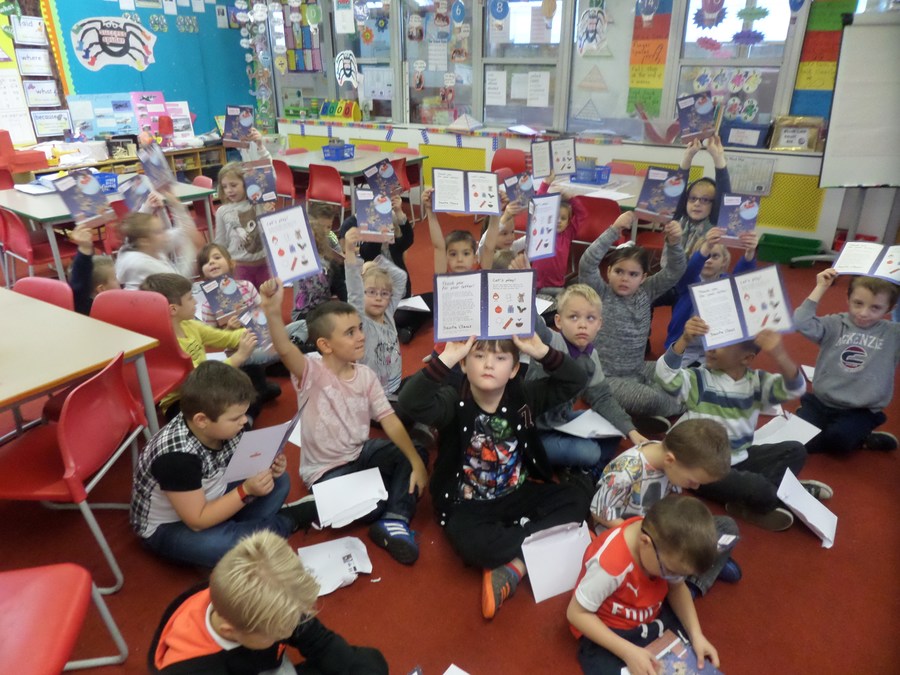 So far Father Christmas has sent each and everyone of us a reply and the Royal Mail Competition has sent Mrs Kent an email saying our entries are being judged!
This term's homework project has been to choose a mode of transport to research and either write about it, draw it or make it! Mrs Kent and Mrs Austin are very impressed with the projects we have brought in so far! What do you think of them?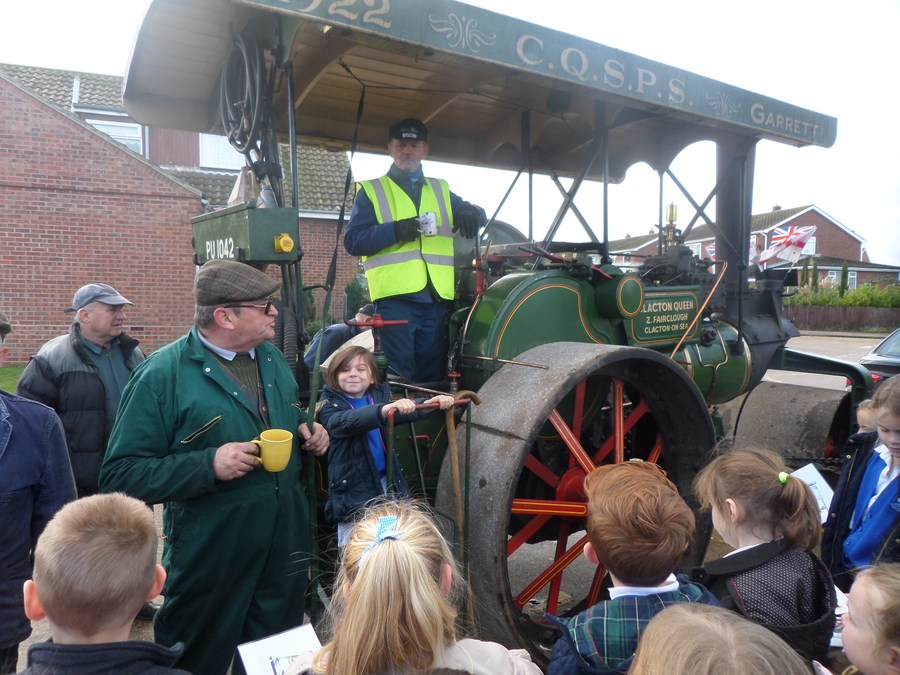 As part of Chloe's project she arranged for her Grandad to bring along the Clacton Queen steamroller for the children to see! Everybody had a chance to pull the whistle, it was very exciting and even made the local newspaper!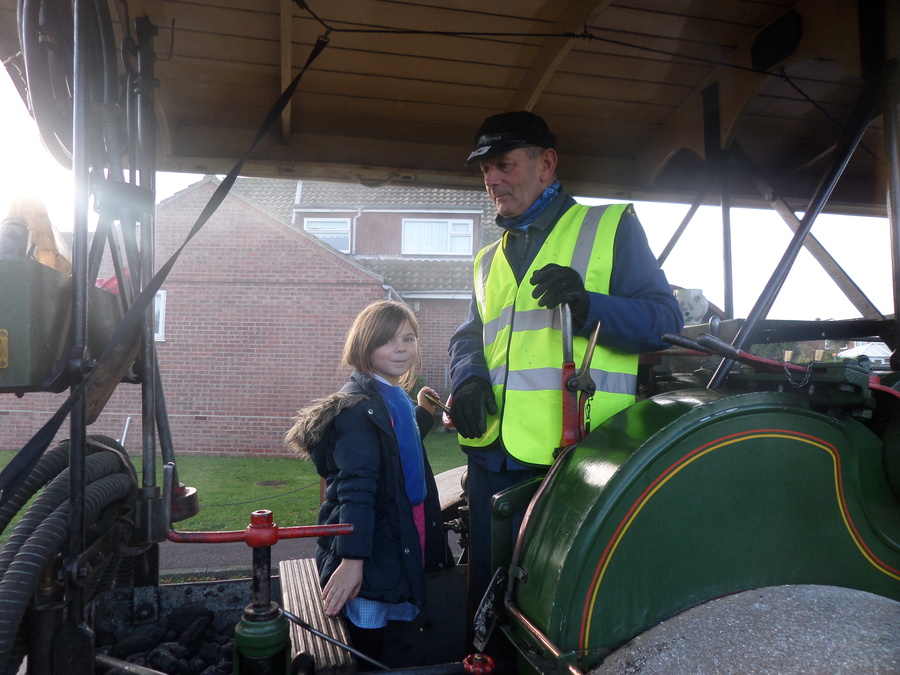 In Computing we researched different types of transport and learnt how to put all the information into a powerpoint.
It was great to welcome our grown-ups into our class on Wednesday morning and show them our work and teach them some of our Maths games.
Our Author of the Month is
Julia Donaldson.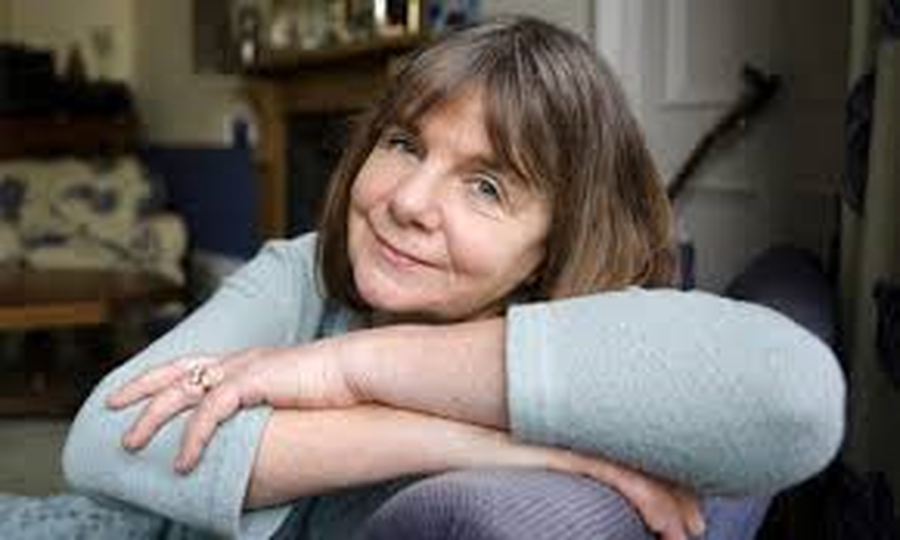 We are looking at stories by the author Julia Donaldson. She has written over 100 amazing books!! We are looking really closely at the book 'Room on the Broom', writing our own versions of them and even learning a song about it!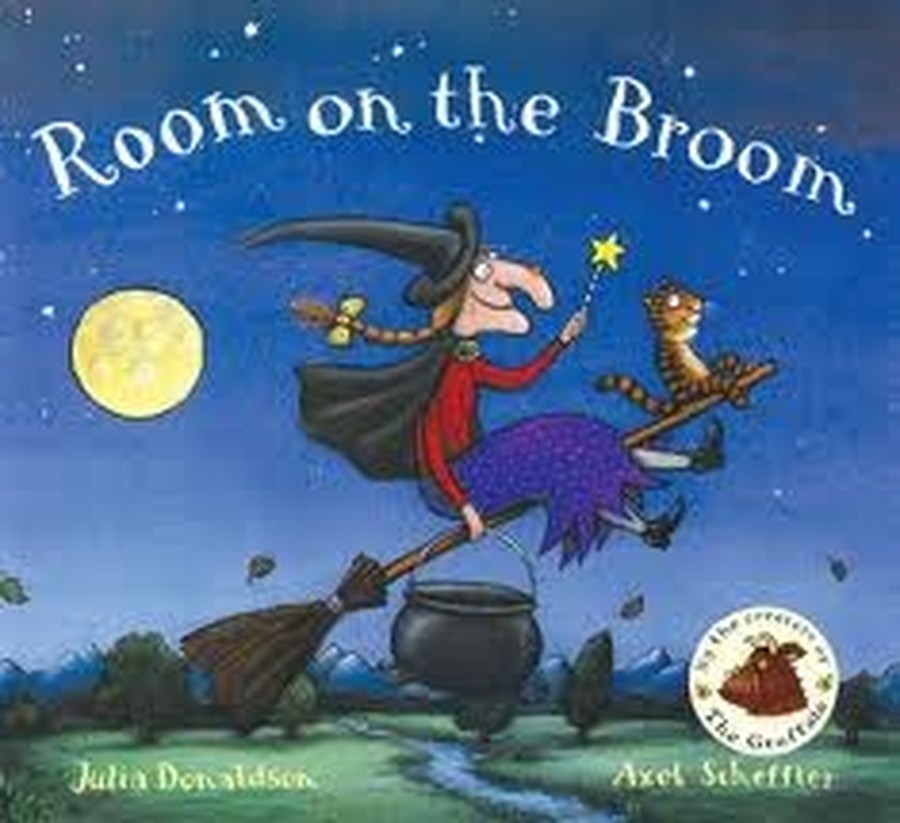 We have really enjoyed acting out how the characters felt and what they might say!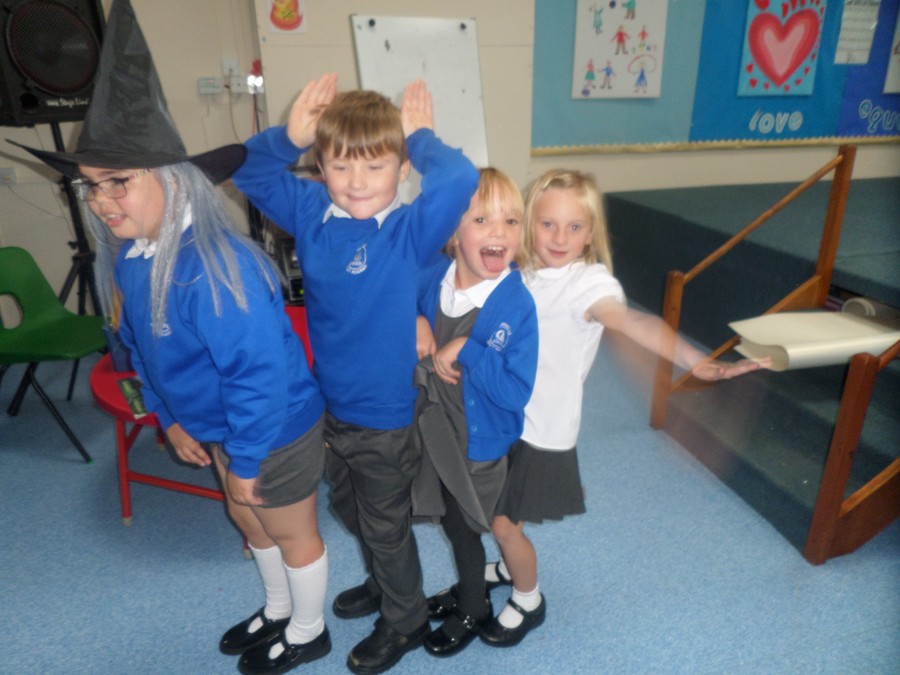 Here's a picture of us performing the 'Room on the Broom' song we learnt for our Class Assembly!
We have been learning how to write instructions because the witch needs to know how to make 'Spooky jelly'.
We followed our own instructions to check they were right. Then we ate the jelly! It was delicious especially the worms!
In Maths we have been ordering numbers and adding numbers together. Sometimes we work in groups, sometimes in pairs and sometimes on our own.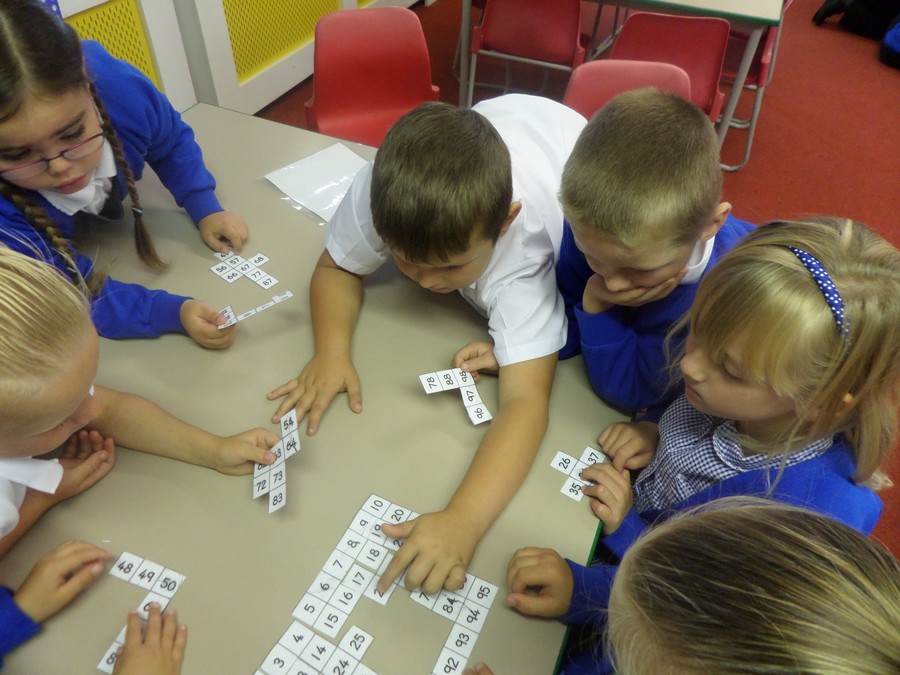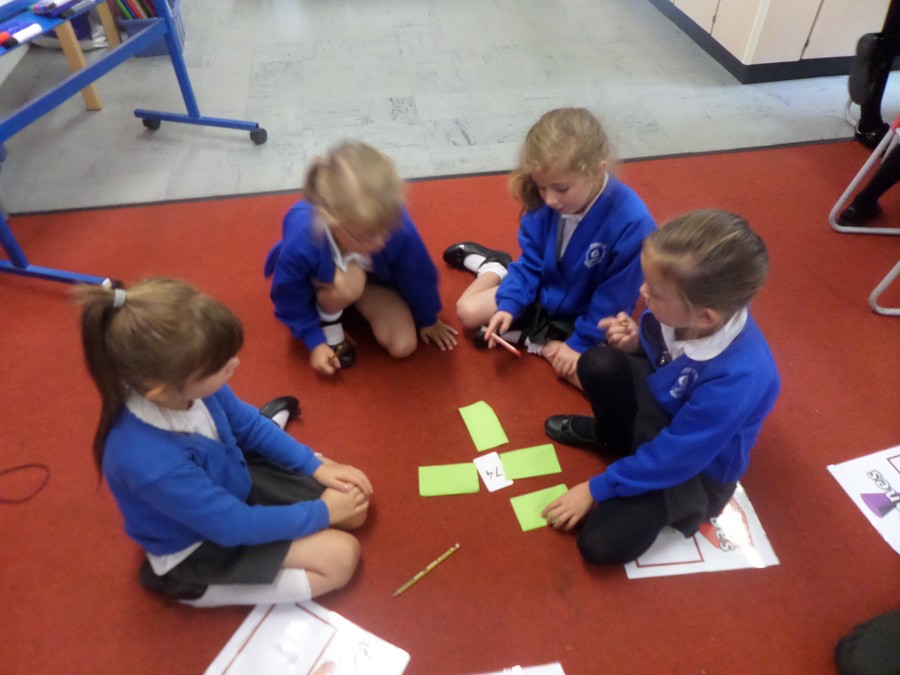 We go outside to learn for all different lessons not just Forest Schools!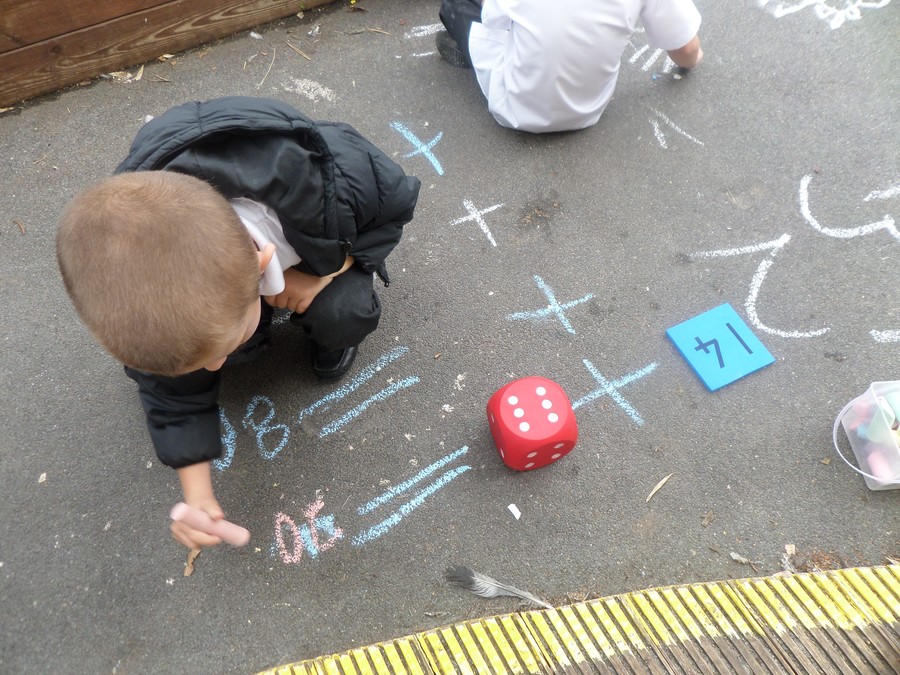 P.E is on Tuesday afternoons, don't forget tracksuits for the colder days!
We're loving learning to play Tag Rugby!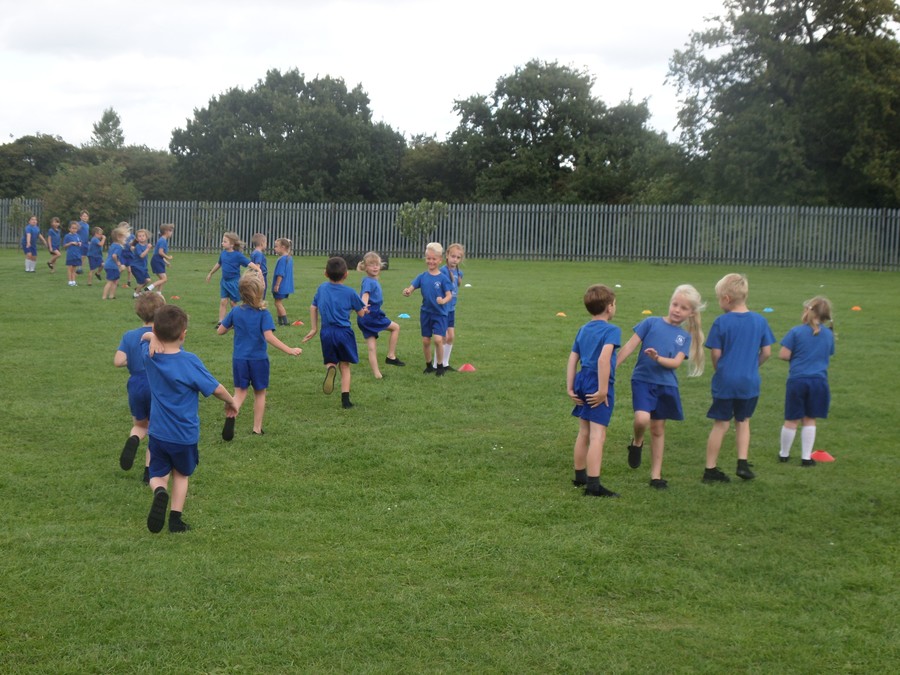 Here's our latest Curriculum Map to show what we will be learning!