Please see below our Curriculum Map for Year 2.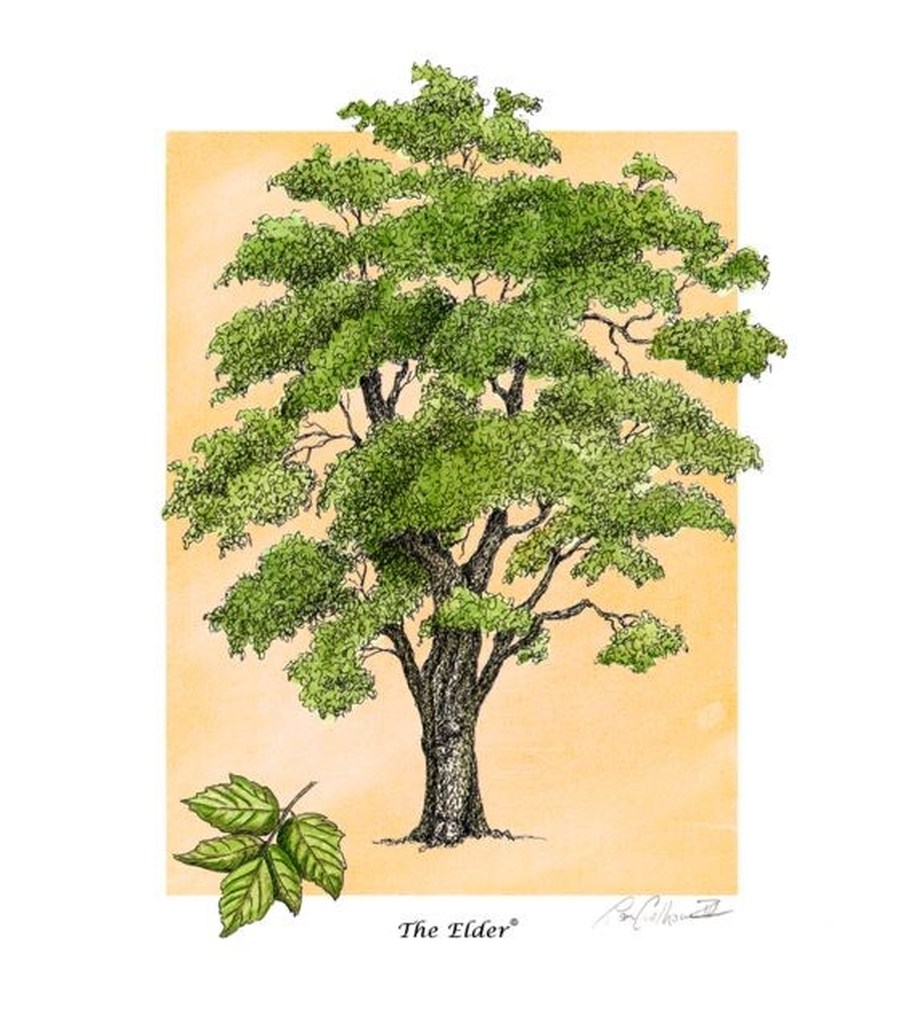 We are Elder Class. We have been finding out facts about the Elder Tree. We went outside to look at an Elder tree and it's leaves. We also had a cheeky cup of Elderflower juice... It was delicious!!
Meet our School Councillors....Millie and Joe!
Neave and Kian are our Playground Pals!!
This term our topics are 'Land Ahoy' and 'Beachcombers'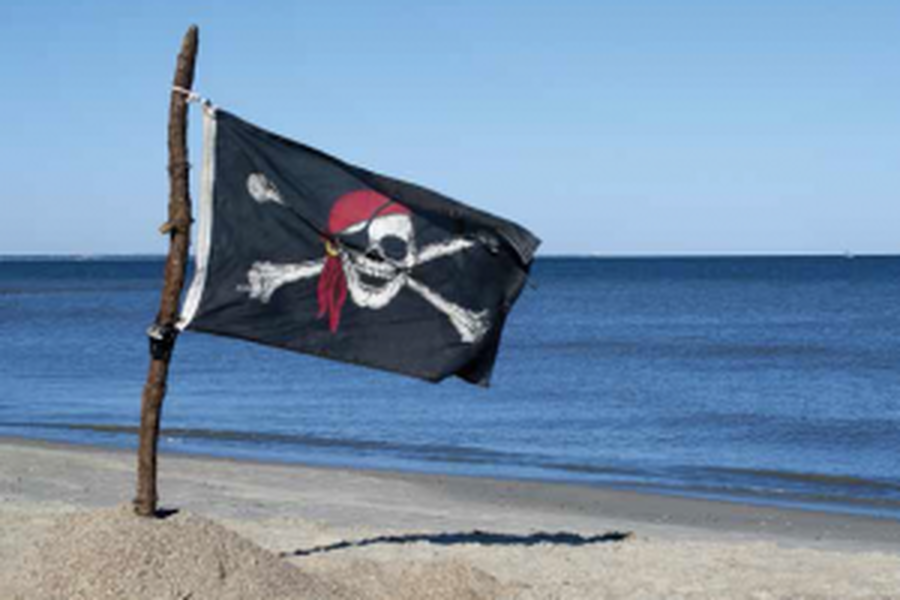 For our 'Sparkling start' to our topic we had Lexi and Kieran's dads come in to give us a really interesting talk about the beach, about being safe and about the work of the lifeguards. This was a great start to our term and got us really motivated to learn as much as we can about the sea!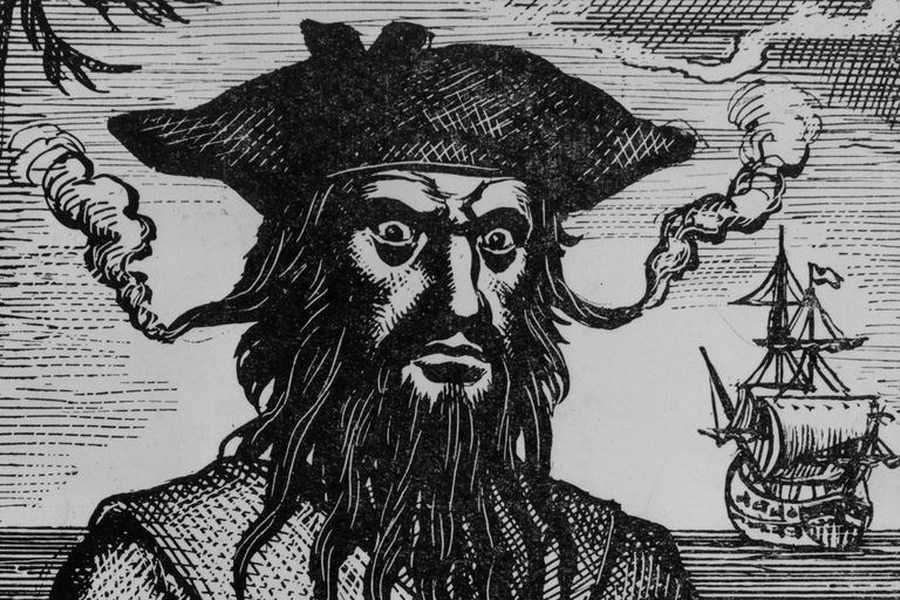 It was really interesting finding out about famous pirates. Blackbeard is one of the most famous pirates. he was a terrifying character who ruled the seas stealing treasure and anything else he could his hands on.
Here are some facts about him:
His real name was Edward Thatch or Edward Teach

He had one of the mightiest ships ever called 'The Queen Anne's revenge'

He used to maroon his crew on an island so he could have their share of the treasure.

He shot his best friend in the knee.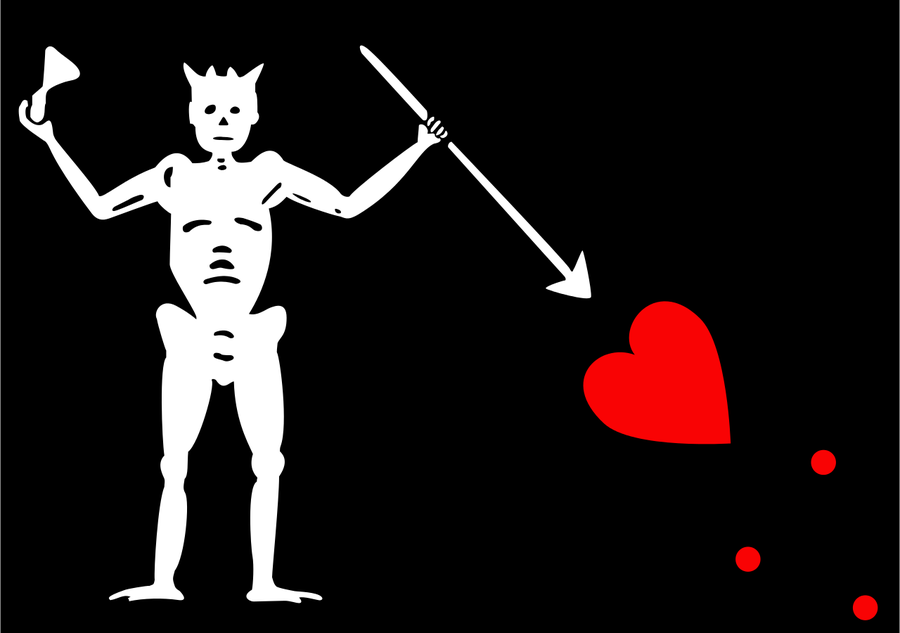 This is Blackbeard's flag....he would put up a fake flag to pretend he was friendly then at the last moment put up his real flag. As you can see it is quite a scary flag and gives you an idea of the sort of pirate he was. In class we designed and created our own pirate flags. They needed to be personal to us and to reflect what sort of pirate we would be i.e friendly, scary....or mean!!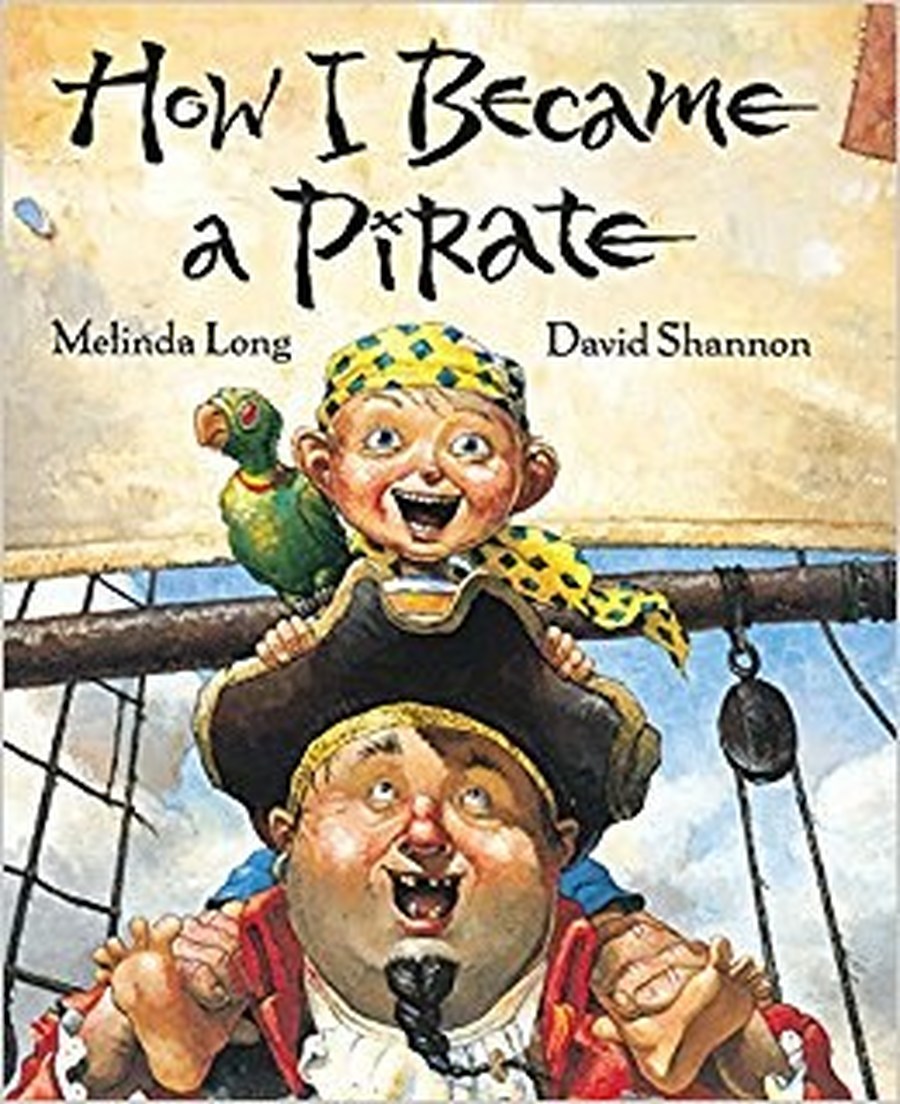 We read a fantastic book called 'How I became a pirate!'. We loved it and after a lot of work on it we wrote our own versions of it. You must read it if you haven't already!!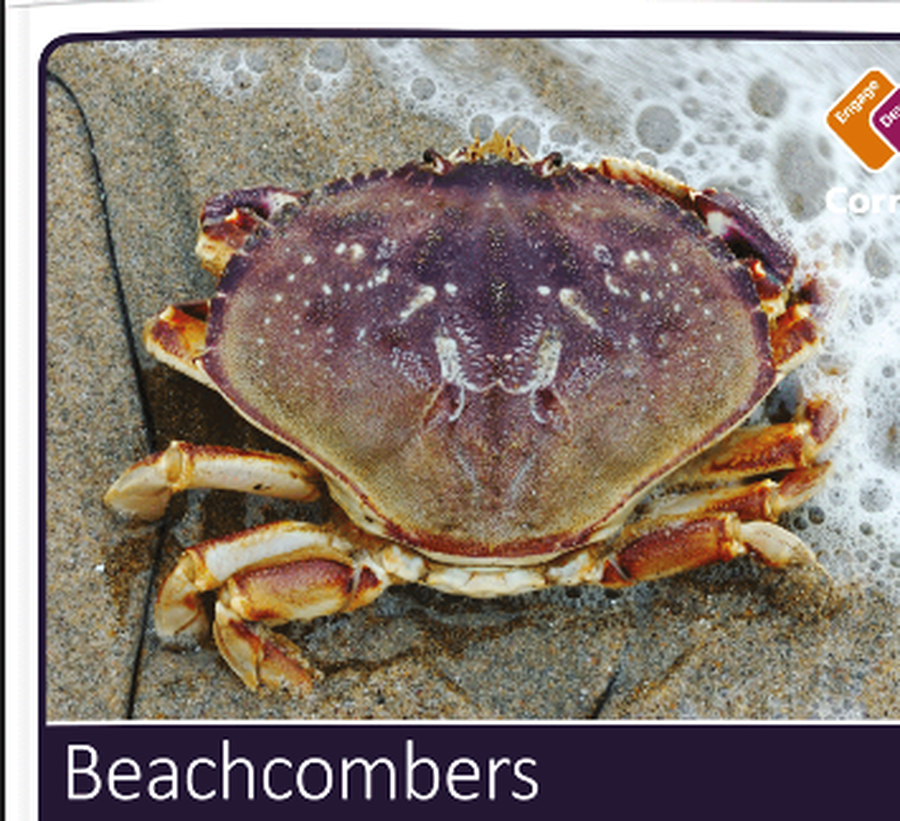 We are going on a trip to the beach soon...we can't wait to explore and to have fun!
Our Spring Term topics were Scented Garden and Wriggle and Crawl...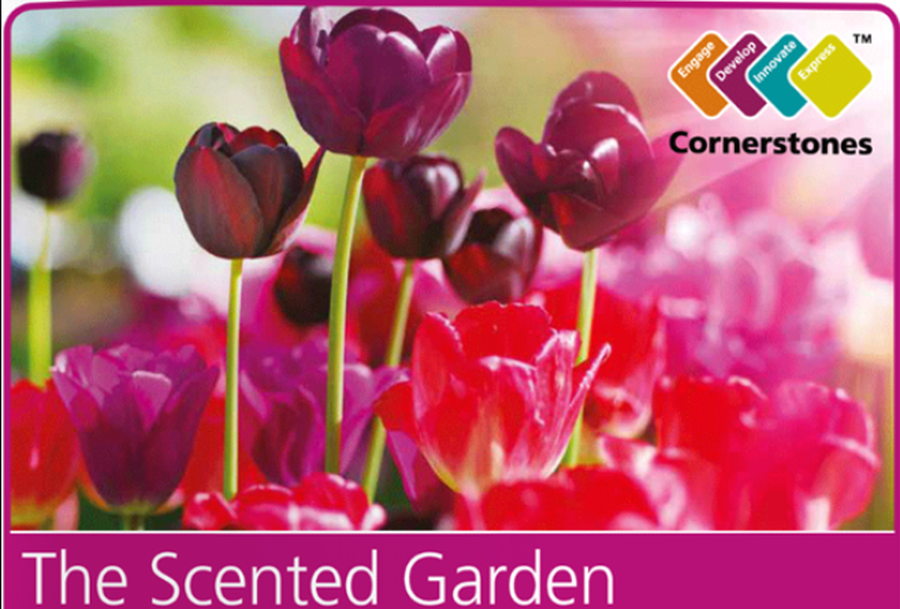 In English we looked at the story of Jack and the Baked Beanstalk. We wrote our own versions of the story and used lots of descriptive phrases in them about the beanstalk and the Giant.
We planted our own seeds and watched them grow.
We looked closely at the work of Georgia O'Keefe and created some pictures of flowers in the same close up style as her using black pencil outline and then watercolour to fill.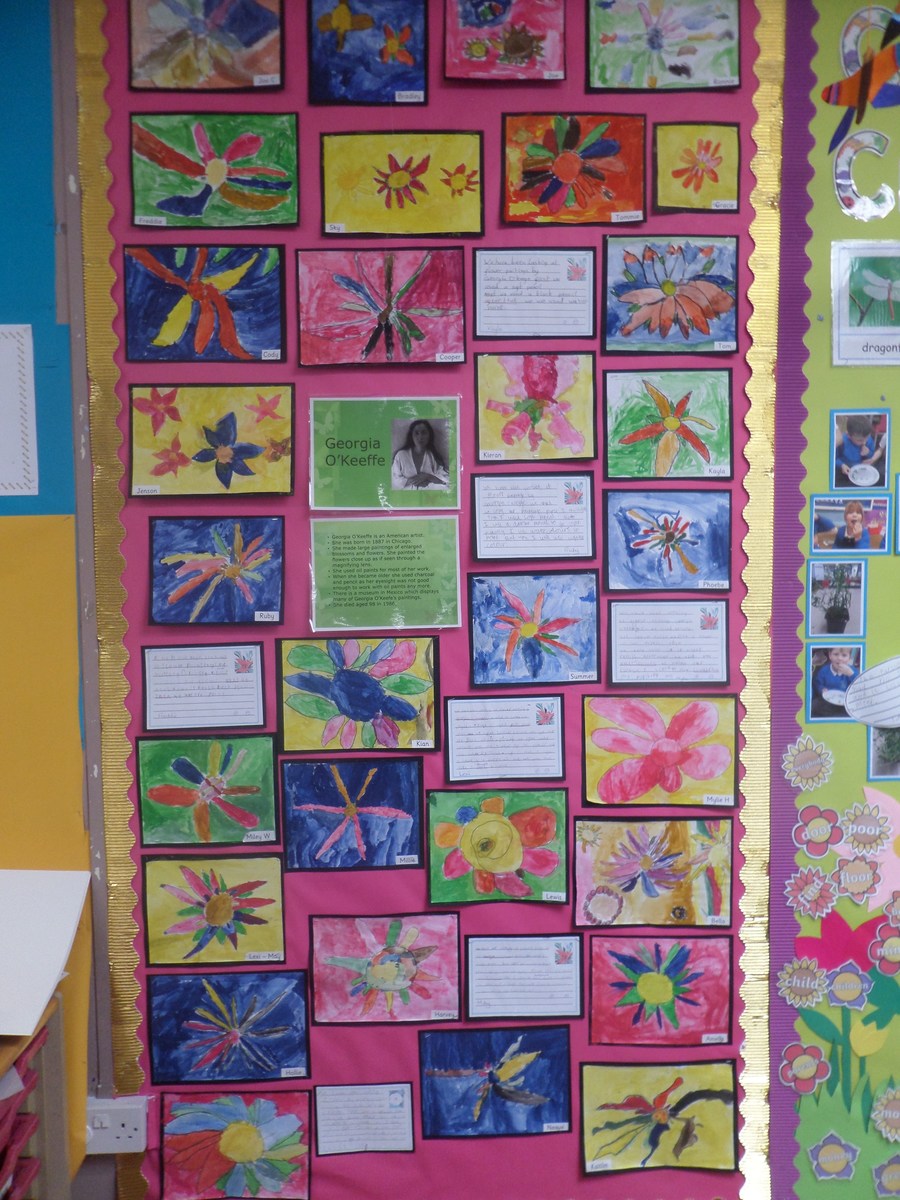 The Bug Man came in to visit us with his little friends!! EEEEEEEEKKKKK!!!
We made pom pom bugs with Mrs Mitchell-Gears and also caterpillars and butterflies. She always has such great ideas! Look at all the lovely work on our display!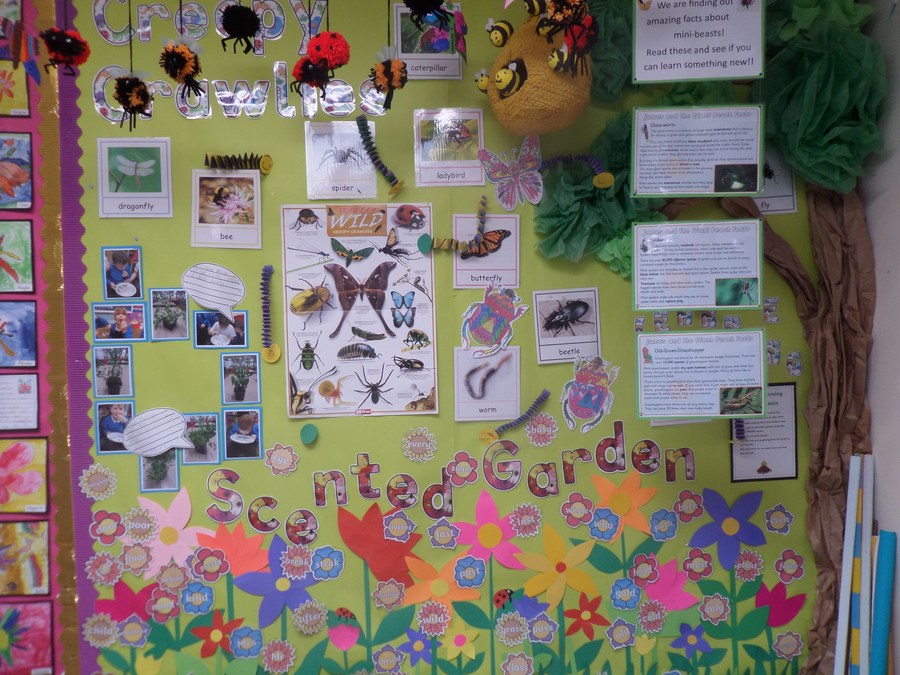 Red Nose day was great fun and we got to have a CRAZY day and raise lots of money!
In the Autumn term our new topic was.....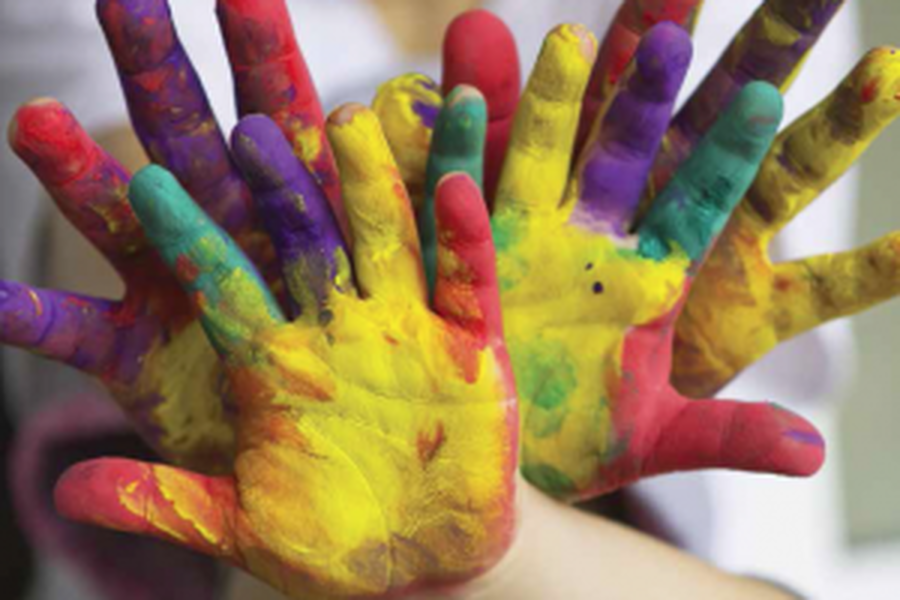 We plan on getting VERY messy both inside and outside of the classroom!!
During Science lessons we went outside into the forest to play around with different mixtures like jelly and foam. We felt them with our hands and our feet. Some of them were thicker.....Jenson said 'I love the gloopy ones'. Sky didn't like putting her feet in jelly ....."It's all cold and squishy...YUCK". Look at the photos to see the fun we had!!
In Science we also explores bubbles. We made the mixture up and predicted what would happen when we used wands of different shapes. We found out that no matter what shape the wand is the bubbles end up round!!!
Last half term our topic is 'Towers, Tunnels and Turrets'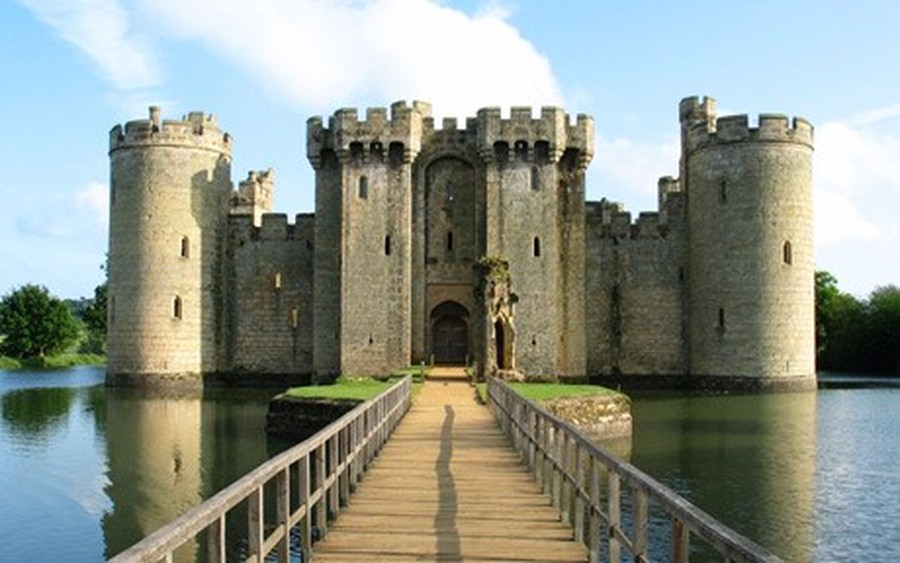 We have thought about what we already know about castles and what we want to find out!
In English we have written newspaper reports celebrating the marriage of Rapunzel to her handsome prince after being locked in the tower for years! We found out that newspaper reports need a headline and lots of quotes from the people involved in the story.
In maths we have spent a couple of weeks learning all about place value. We can now continue a sequence of numbers....understand the value of digits...read and write numbers in words and digits.......use the greater than and less than signs and represent numbers in different ways. This is us making numbers using Diennes, numicon, money and beads.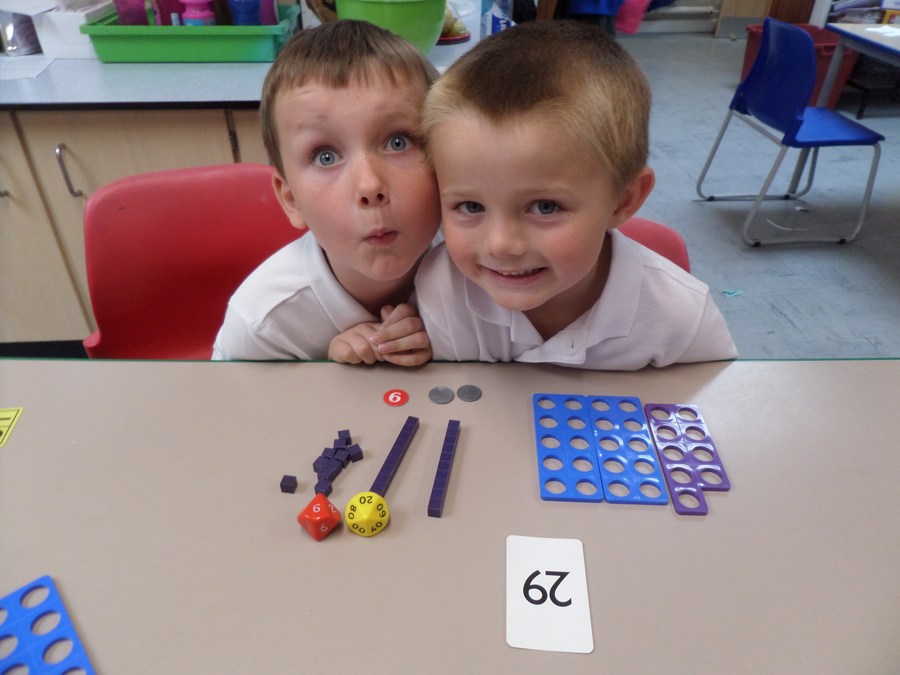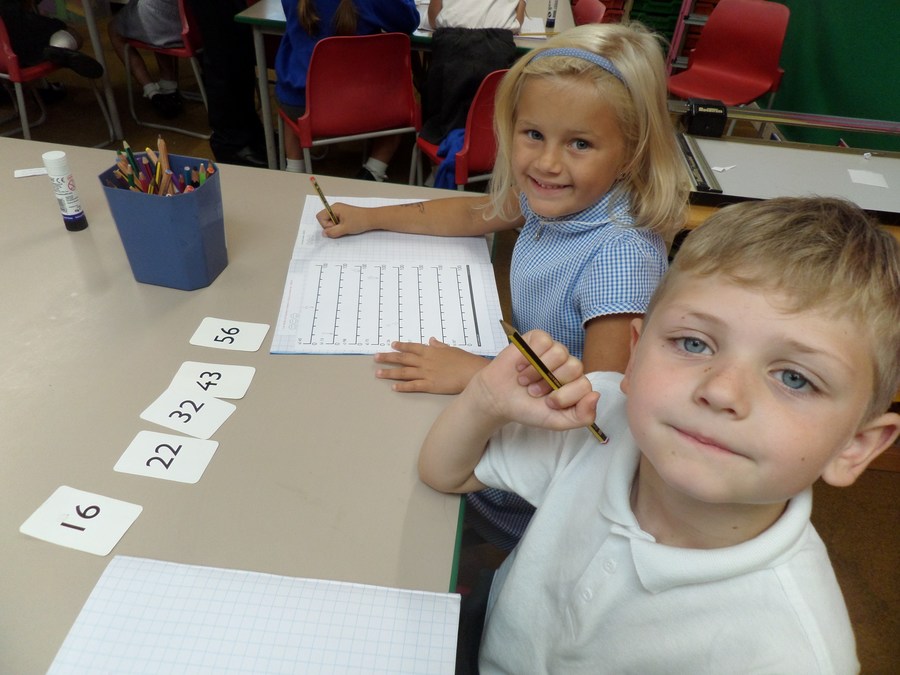 We have now moved on to Addition and Subtraction. It's REALLY important that we know our number bonds fluently so weh have been making them using cubes, beads and numicon!
We have been enjoying outside learning as much as we can! During a science investigation we went out into the playground and built a castle wall using large wooden bricks. We had to throw projectiles at it to see which ones would knock down the most bricks. Here's us in action and what we found out.....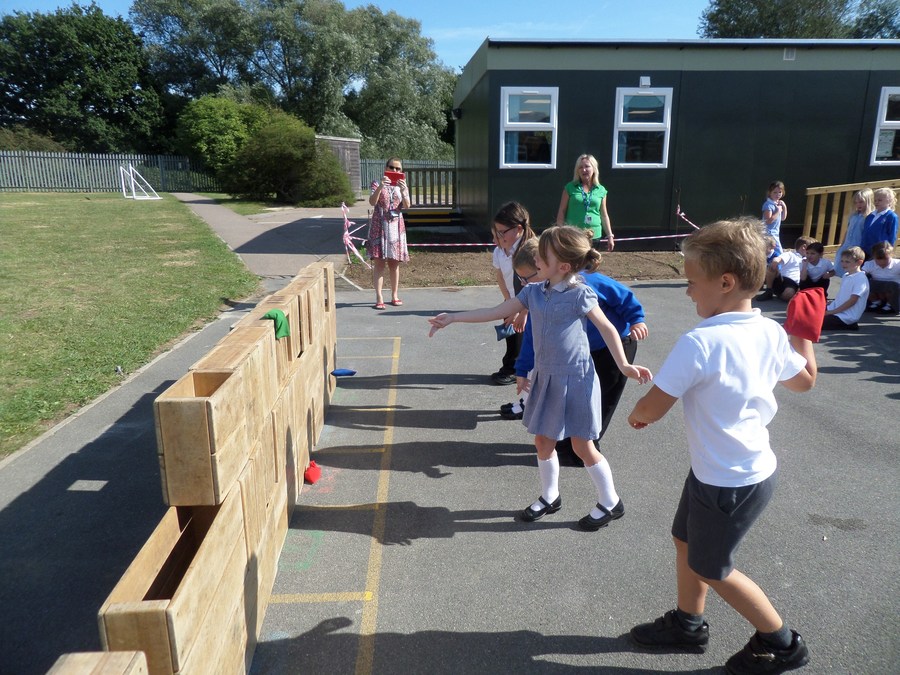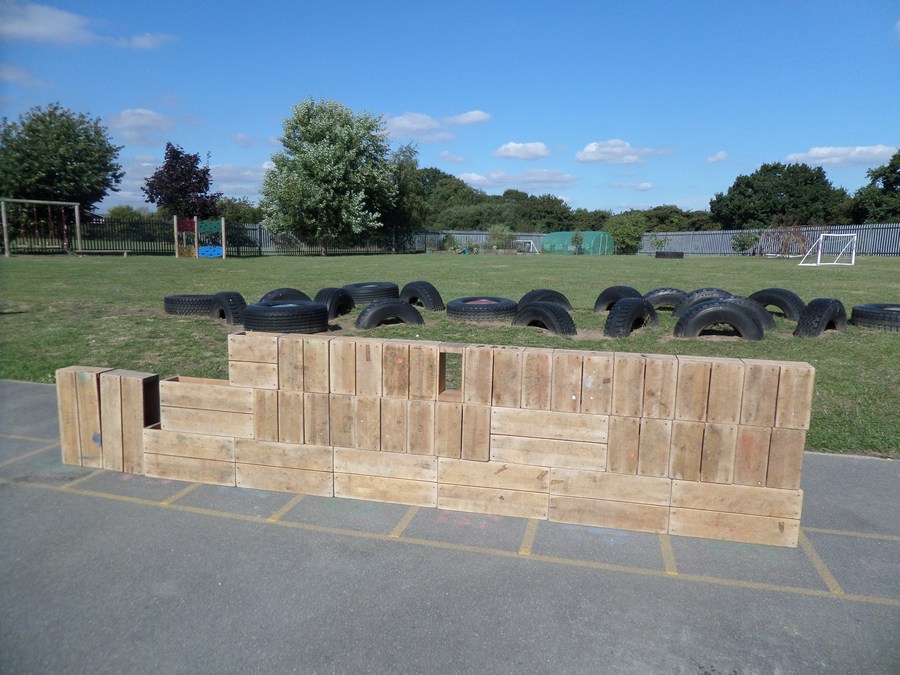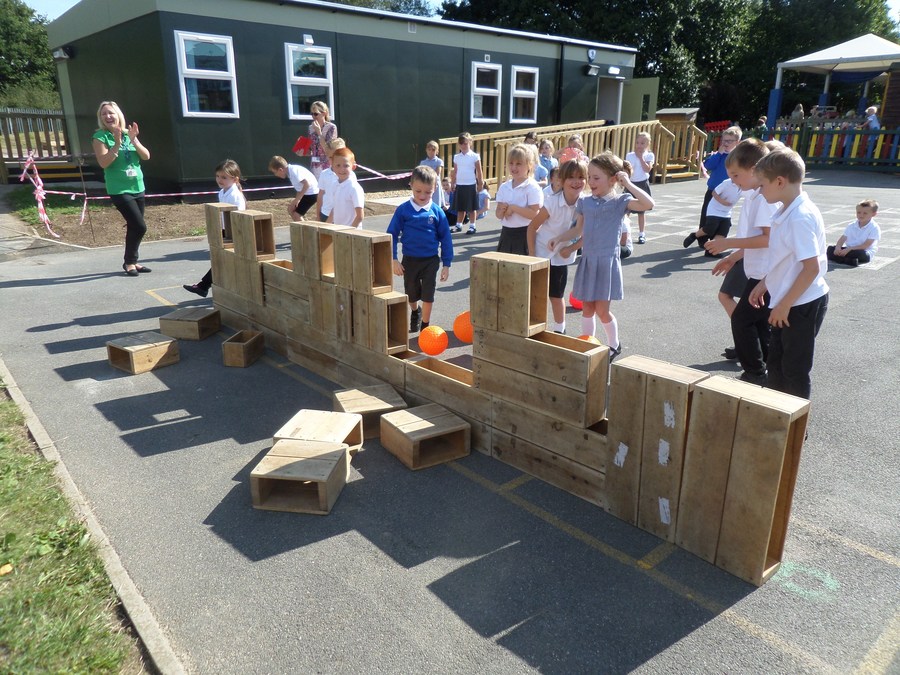 We have been locating famous towers on World maps. We also built our own towers outside in the forest using natural materials.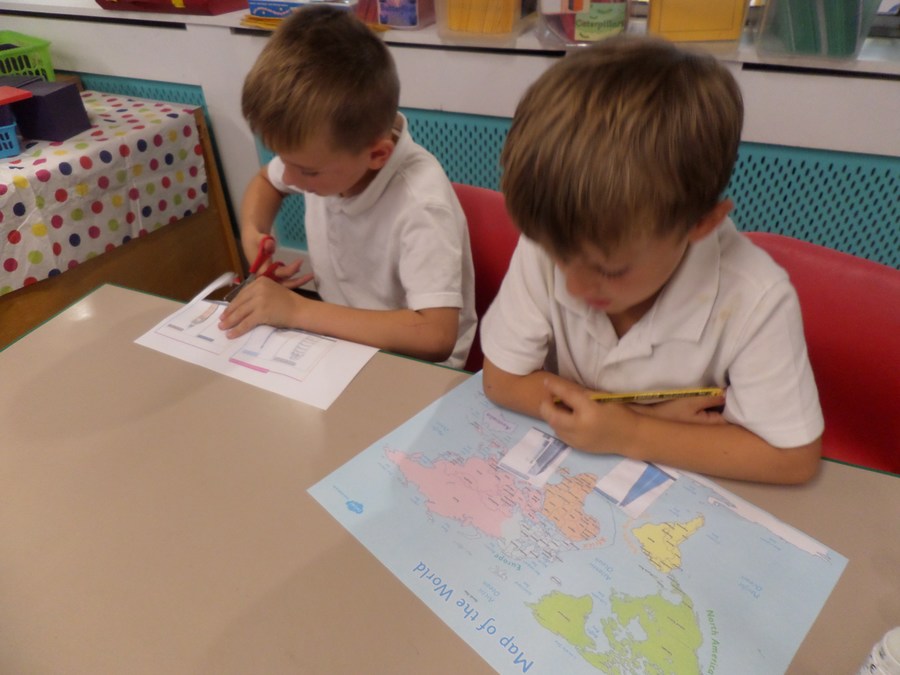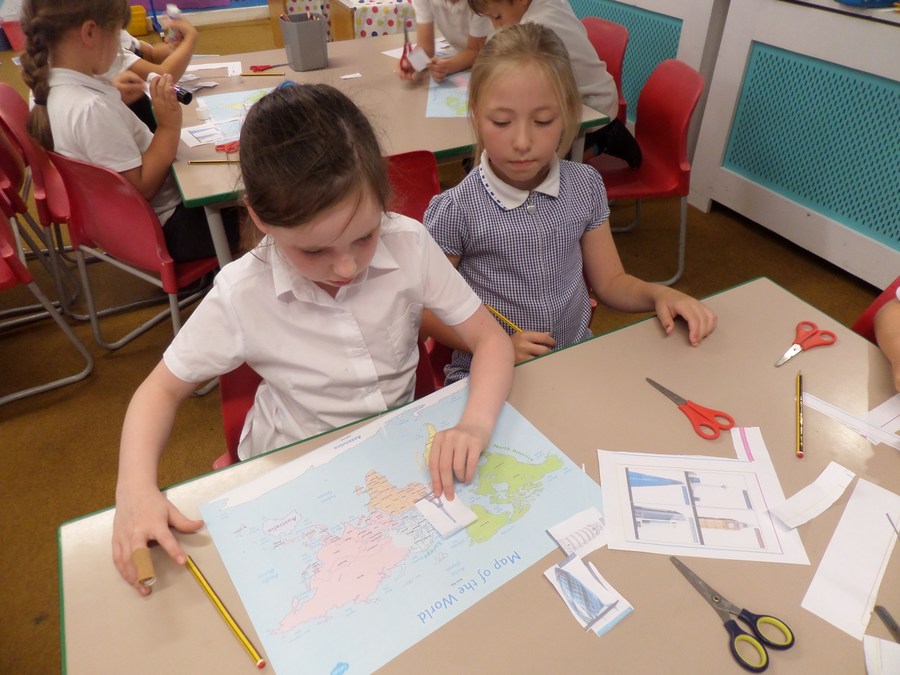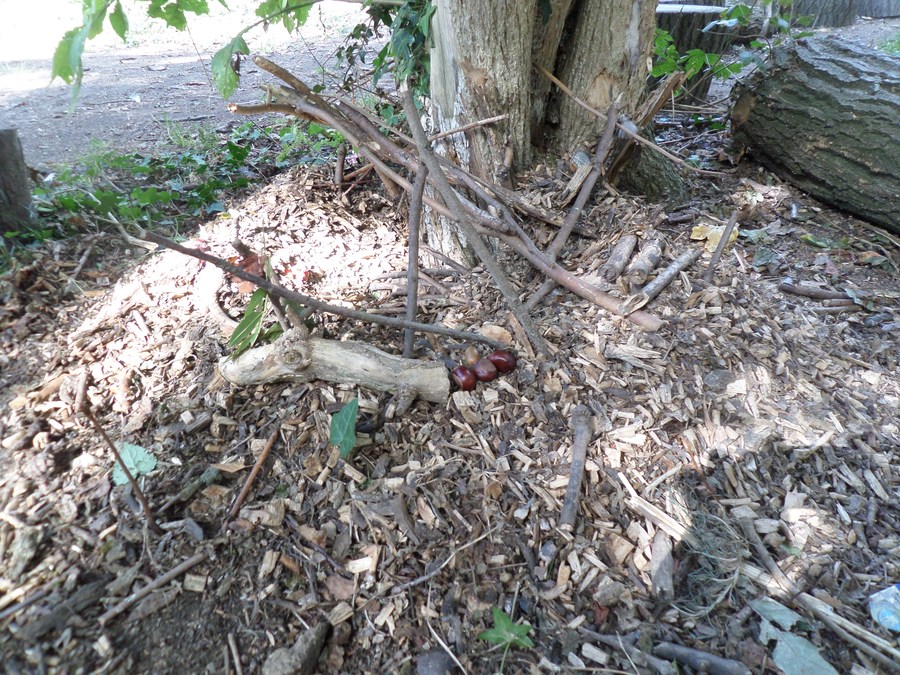 We found out about the Jewish New Year 'Rosh Hashanah'. At this time Jews dip apples in honey in the hope they will have a sweet new year. So we did the same and wrote new years resolutions for our year in Year 2.
In PE we are learning a version of netball without using nets!!!! At the moment we are practising passing accurately.